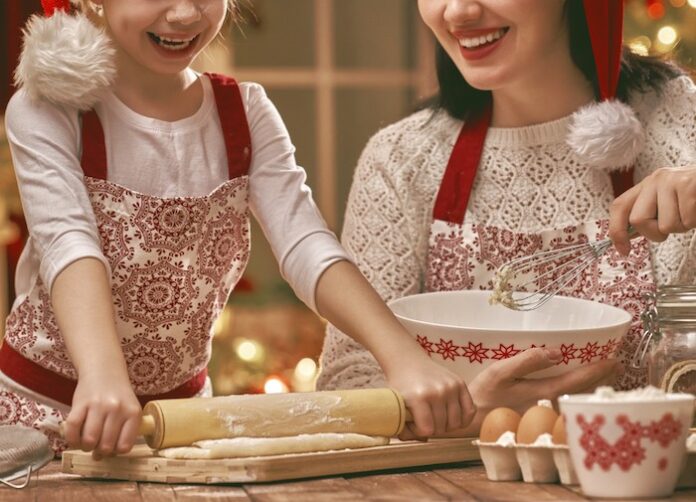 SPECIAL FEATURE – CELEBRATING MOTHER'S
My gifts from Mom by Kristine Raymond
Dancing around a sunlit room to the sound of Helen Reddy.  Baking cookies every night for two weeks straight during the month of December.  Reading a book, cover to cover, in an afternoon.
What makes these memories from my youth special?  They were made with my mom.
In my mind, I grew up in two worlds – indoors and out.  No, my parents weren't divorced.  They were happily married for fifty-five years, and we spent a lot of time together as a family – camping, road trips to my grandparents' house, cookouts in the backyard – but there were distinct differences in how they raised me.  Mom was (is) skilled in the domestic arts – cooking, baking, sewing, keeping a house so clean you could eat off the floors, and Dad was a build-it, fix-it, outdoorsy guy (more about him next month).  Needless to say, my childhood was well-rounded.
Aside from teaching me the basics – table manners, saying 'please' and 'thank you', the proper technique when ironing a dress shirt – Mom introduced me to song and verse.
From sunup to sundown, music streamed out of the console stereo speakers; a non-stop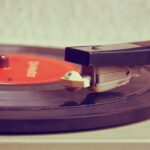 serenade of Frank Sinatra, Barbra Streisand, and The 5th Dimension, and during my pre-school years, we'd sing and dance while she dusted and made beds and washed dishes.  Those music montages in the movies?  Yup, we did that.
Though my musical tastes varied widely from hers (especially once I hit my teens – The Cure, anyone?), memories from those days flood back every time I hear a John Denver or Neil Sedaka tune.  I've even been known to crank it up.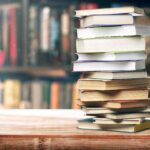 Mom also gave me the gift of words (and baking.  I love to bake.  Wait a minute – cookbooks!  Now I get it!)  There were times she'd accuse me of expressing myself excessively – i.e., I talked too much – but that's on her for teaching me to love those strings of sentences as much as she did.  Lol.
Is it any wonder I became an author?
Full disclosure:  I never knew I wanted to write books until the day I sat down and wrote one, forty-six years after I'd taken my first breath.  But I've always loved reading, and some of my fondest memories are of visiting the local library with Mom and choosing a book or three.  Or six.  I loved how stories transported me to another time and place, how poetry elicited pent-up emotions, how song lyrics – there's that musical connection again – made my heart sing.  No pun intended.  Or, maybe there is.
That's what's great about words.  They can be whatever we want them to be.  Communication.  Education.  Condolence and wisdom and whimsy.  They convey thought and emotion and desire, and while some say the three most powerful in the world are 'I love you',  I think there are three others equally as meaningful.
Thank you, Mom.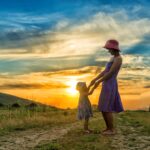 Here's a look at Kristine's latest release THE CELEBRATION SERIES BOX SET
Get all three books in the Celebration series in one collection!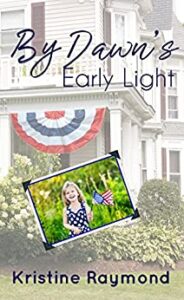 After a contentious divorce, Monica Russo is more than ready to start a new life and leave her old one behind. Driving cross-country over the Fourth of July weekend with her five-year-old daughter, her car breaking down in the small town of Celebration is not in her plans. Neither is falling for the sexy, knight-in-shining-armor who comes to their rescue.
Joe Callaghan leads a quiet life, having never completely recovered from his disastrous marriage. Happening upon a woman and child stranded on the side of the road, he's surprised when sparks fly between him and the single mother. With only a few days to do so, can he persuade her to forget the future she has planned and start a new life in Celebration…with him?
Reservations for Two
Tall, charming, and incredibly handsome Loren Hamilton can have any woman he wants – except the one who's never forgiven him for breaking her heart. When they're thrown together at his best friend's wedding, he's determined to win her over, but a misunderstanding may cause him to lose her forever.
Madison Sinclair had hoped her years away from Celebration – and Loren – would lessen her feelings for him. She was wrong. Her attraction to him as strong as ever, she lowers her guard until circumstances lead once again to heartbreak, but upon learning the truth, will she be the one seeking a second chance?
Under the Mistletoe
Frankie Denton liked his life exactly the way it was, and the idea of adding a wife and kids to the mix never crossed his mind – until the day the sassy redhead he'd met at a friend's wedding informs him she's pregnant, a result of their one-night stand. Determined to do the right thing, he sets out to prove he's not only husband material, but father material as well.
After spending the night in the arms of a sexy mechanic she met in Celebration, Roxie Malone discovers she's expecting. Embracing the prospect of motherhood, she's shocked when Frankie steps up, eager to be part of their lives. But with first-hand experience that fathers don't always keep the promises they make, can she put her trust in a man she hardly knows?
Buy link – https://books2read.com/celebrationseries
ABOUT THE AUTHOR:
It wasn't until later in life that Kristine Raymond figured out what she wanted to be when she grew up, an epiphany that occurred in 2013 when she sat down and began writing her first novel.  Over a dozen books in multiple genres later, there are a multitude of ideas floating around in her head thus assuring she'll never be idle.
When a spare moment does present itself, she fills it by navigating the publishing and promotional side of the business.  When not doing that, she spends time with her husband and furbabies (not necessarily in that order) at their home in south-central Kentucky, gardens, reads, or binge-watches Netflix.
To find out more, please visit her website at www.kristineraymond.com and follow her on Facebook, Instagram, Twitter, and BookBub.
Kristine is represented by Mickey Mikkelson at Creative Edge Publicity.