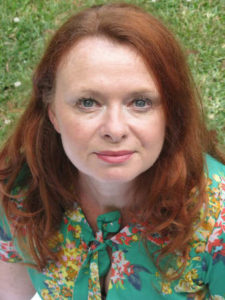 Writing Journeys and Penning the series with Monique McDonnell
With over 35 stories in print, best-selling author Monique McDonnell has fun, flirty stories to tell.
Monique's writing journey began when she was in 6th grade and wrote about a kutaburra. That article was published in the local paper and with her name in the byline and $10 in her hand, Monique knew she'd found something amazing.
After working in PR, a series of events led Monique to writing full-time. Since then, she's penned the Upper Crust Series, the Jewel Sisters Series, the Courtside Romance series, and a few stand-alone novellas.
Her latest book from the Marlin Shores series, Saltwater Wishes, was just released.
You can find Monique on her website, Facebook, Twitter, Instagram, and Pinterest.
Here's a look at Monique's latest release: Any Way You Like It: An Upper Crust Novel
Any Way You Like It – Book 8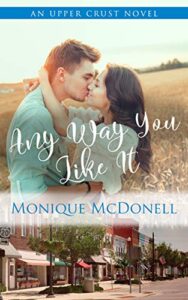 The first time Dave saw Tasha again he thought he'd imagined her, the second time he wished he had. 
Years ago she'd broken his heart and never looked back, leaving him stuck in his hometown because of a long held promise to his late sister.
Tasha was back because she needed a place to hide. It was no coincidence she'd picked the only place she'd ever been happy. She hadn't expected Dave would to be happy to see her, or that he'd still be single. She was wrong on both counts. Still when she needed a safe place to stay and when he offered her one and she couldn't bring herself to refuse.
The town Dave was itching to escape seemed idyllic to Tasha but she hadn't wanted to belong before – could she convince him that this time everything was different?
Will their past be a foundation for a new beginning or the very thing that keeps them apart?