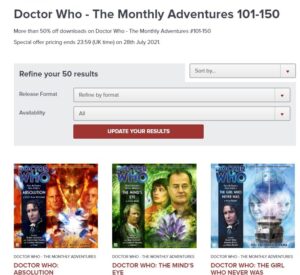 If you love audiobooks you know some stories are told with flare. Big Finish audio dramas include a full cast, sound effects and music as the foundation of some fantastic adventure stories!
Currently, you can purchase monthly adventures of Doctor Who at a reduced rate. If you love science fiction, humor, adventure, drama and time travel this is a great deal! If you've never heard of Doctor Who you can find out more about it HERE.
Check out the many audio adventures HERE!