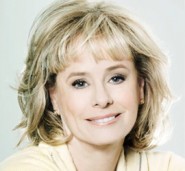 Whether you know Kathy Reichs from her bestselling books or the television show based off those books called BONES you'll love this interview with Book Lights host Lisa Kessler.
Find out about upcoming books, more about Bone Code and what Kathy is doing now.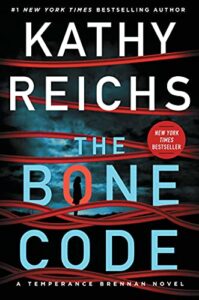 A storm has hit South Carolina, dredging up crimes of the past.
On the way to Isle of Palms, a barrier island off the South Carolina coast, forensic anthropologist Temperance Brennan receives a call from the Charleston coroner. During the storm, a medical waste container has washed up on the beach. Inside are two decomposed bodies wrapped in plastic sheeting and bound with electrical wire. Chillingly, Tempe recognizes many details as identical to those of an unsolved case she handled in Quebec fifteen years earlier. With a growing sense of foreboding, she flies to Montreal to gather evidence and convince her boss Pierre LaManch to reopen the cold case. She also seeks the advice—and comfort—of her longtime beau Andrew Ryan.
Meanwhile, a storm of a different type gathers force in South Carolina. The citizens of Charleston are struck by a bacterium that, at its worst, can eat human flesh. Thousands panic and test themselves for a rare genetic mutation that may have rendered them vulnerable.
Shockingly, Tempe eventually discovers that not only are the victims in both grisly murder cases related, but that the murders and the disease outbreak also have a common cause…
Kathy Reich Website
Kathy on Facebook
Kathy on Twitter
Kathy on Pinterest 
In case you've never seen the show BONES here's a little treat for you!