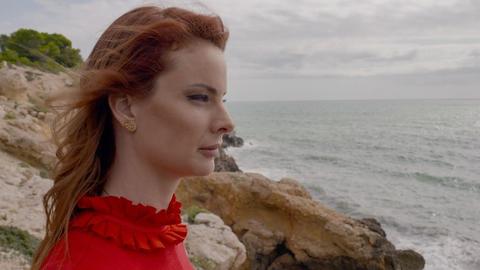 HARPERONE TO PUBLISH MEMOIR BY SARAH RANSOME, SURVIVOR OF THE JEFFREY EPSTEIN/GHISLAINE MAXWELL ALLEGED SEX TRAFFICKING RING
HarperOne, an imprint of HarperCollins Publishers, today announced it has acquired a powerful memoir from Sarah Ransome, who survived the Ghislaine Maxwell/Jeffrey Epstein alleged sex trafficking ring—one of the most shocking, far-ranging, and globally publicized criminal webs in recent history.
SILENCED NO MORE: Surviving My Journey to Hell and Back will be on sale November 17, 2021. Gideon Weil, VP/Editorial Director of HarperOne, acquired world English rights including audio from Steve Ross at the Steve Ross Agency.
Sarah Ransome—the granddaughter of a wealthy British baron who served in the House of Lords and reared in South Africa by her single mom after being abandoned by her father—was recruited into Jeffrey Epstein's network when she was 22, during her first month in Manhattan, and in America. Her desire to network in hopes of getting into the Fashion Institute of Technology were destroyed overnight and Sarah found herself imprisoned by a web of co-conspirators on an island.
"Though my own story is centered on sexual abuse, all trauma lives in the body. It changes the shape of one's soul. By sharing my testimony—by using my book as a platform to start an evocative conversation, among all readers, and particularly among women—I hope to see both minds and laws changed. More than anything, I want to encourage a culture in which women, even if they haven't led the perfect lives, even if they're not proud of every one of their choices, still feel the right to stand in their truth. That, in these years, is what I'm still learning to do," says Ransome.
"HarperOne is privileged to be publishing Sarah Ransome's powerful, engaging, and deeply moving account. We share her mission to remove the shame and stigma experienced by so many survivors and know that Sarah's unflinching account will inspire hope and change so that others don't have to suffer," says Judith Curr, president and publisher of HarperOne Group.
Press release – Photo credit: Netflix