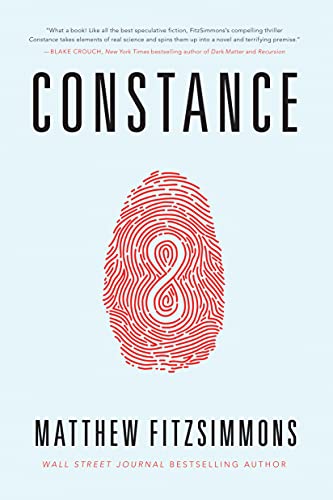 CONSTANCE BY MATTHEW FITZSIMMONS
In the near future, advances in medicine and quantum computing make human cloning a reality. For the wealthy, cheating death is the ultimate luxury. To anticloning militants, it's an abomination against nature. For young Constance "Con" D'Arcy, who was gifted her own clone by her late aunt, it's terrifying.
After a routine monthly upload of her consciousness—stored for that inevitable transition—something goes wrong. When Con wakes up in the clinic, it's eighteen months later. Her recent memories are missing. Her original, she's told, is dead. If that's true, what does that make her?
The secrets of Con's disorienting new life are buried deep. So are those of how and why she died. To uncover the truth, Con is retracing the last days she can recall, crossing paths with a detective who's just as curious. On the run, she needs someone she can trust. Because only one thing has become clear: Con is being marked for murder—all over again.
Buy links
Amazon: Amazon
Indiebound: Indiebound
Barnes & Noble: Barnes & Noble
Bookshop: Bookshop
ABOUT THE AUTHOR: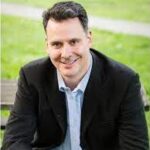 Matthew FitzSimmons, an American boy from Illinois, grew up in London in the 1970s under the baleful eye of the Kings Road punks. His otherwise idyllic childhood was shattered by the traumatic experience of seeing Star Wars on December 27, 1977 in Leicester Square, listening to his father sleep through what was clearly the greatest cinematic achievement of all time, and fearing he was adopted. For college, he attended Swarthmore College where he earned a B.A. in Psychology but lived largely in and for the theater.
After several years in New York City, and having learned he wouldn't do absolutely anything to make it, he absconded to China. There he wrote a first novel (the less said about which the better), played center back for a foreigner's soccer team, sparked a near riot and was forced to write a ziwo pipan (self-criticism) by the University of Nanjing—his first work of political fiction.
He now lives in Washington, D.C., where he taught English literature and theater at a private high school for over a decade. He cohabitates with a pair of old boots, collects bourbon and classic soul LPs, and wonders if he will ever write anything half as good as the first sentence of James Crumley's The Last Good Kiss.
Social media links
Website: https://matthewfitzsimmons.com/
Instagram: @matthewfitzsimmonsbooks
Twitter: @MatthewFitz_1