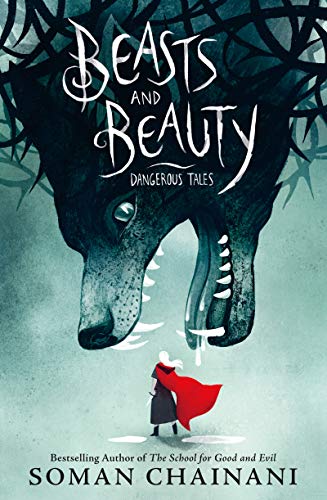 BEASTS AND BEAUTY: Dangerous Tales BY Soman Chainani
Twelve tales, twelve dangerous tales of mystery, magic, and rebellious hearts. Each twists like a spindle to reveal truths full of warning and triumph, truths that free hearts long kept tame, truths that explore life . . . and death.
A prince has a surprising awakening . . .
A beauty fights like a beast . . .
A boy refuses to become prey . . .
A path to happiness is lost. . . . then found again.
New York Times bestselling author Soman Chainani respins old stories into fresh fairy tales for a new era and creates a world like no other. These stories know you. They understand you. They reflect you. They are tales for our times. So read on, if you dare.
Buy links
Amazon: https://www.amazon.com/Beasts-Beauty-Dangerous-Soman-Chainani-ebook/dp/B08RDTQNLT/ref=sr_1_2?crid=PDS81RIWYUUK&dchild=1&keywords=beasts+and+beauty+soman+chainani&qid=1627415739&sprefix=beasts+and+b,aps,174&sr=8-2
Indiebound: https://www.indiebound.org/book/9780062652638
Barnes & Noble: https://www.barnesandnoble.com/w/beasts-and-beauty-soman-chainani/1138730848?ean=9780063142701
Bookshop: https://bookshop.org/books/beasts-and-beauty-dangerous-tales/9780062652638
ABOUT THE AUTHOR: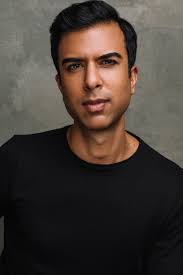 Soman Chainani's debut series, THE SCHOOL FOR GOOD AND EVIL, has sold more than 2 million copies, been translated into 29 languages across six continents, and will soon be a major motion picture.
Each of the five books in the series — THE SCHOOL FOR GOOD AND EVIL, A WORLD WITHOUT PRINCES, THE LAST EVER AFTER, QUESTS FOR GLORY, and A CRYSTAL OF TIME — have debuted on the New York Times Bestseller list. Together the books have been on the print and extended lists for more than 35 weeks.
The sixth and final book in the series will be released in 2020.
A graduate of Harvard University and Columbia University's MFA Film Program, Soman began his career as a screenwriter and director, with his films playing at over 150 film festivals around the world. He has been nominated for the Waterstone Prize for Children's Literature, been named to the Out100, and also received the $100,000 Shasha Grant and the Sun Valley Writer's Fellowship, both for debut writers.
Soman lives in New York City.
LEARN MORE:
Website: https://somanchainani.com/
Instagram: @somanc
Facebook: https://www.facebook.com/ChainaniSoman
Twitter: @SomanChainani