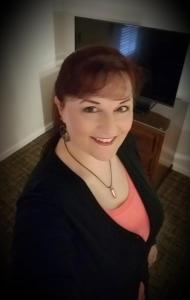 Immortal Pirates in Savannah with Author Lisa Kessler on Book Lights
Lisa Kessler is a Best Selling author of passionate, page-turning paranormal fiction. She's a two-time San Diego Book Award winner for Best Published Fantasy-Sci-fi-Horror and Best Published Romance. Her books have also won the PRISM award, the Award of Excellence, the National Excellence in Romantic Fiction Award, the Award of Merit from the Holt Medallion, and an International Digital Award for Best Paranormal.
Her short stories have been published in print anthologies and magazines, and her vampire story, Immortal Beloved, was a finalist for a Bram Stoker award.
When she's not writing, Lisa is a professional vocalist, and has performed with San Diego Opera as well as other musical theater companies in San Diego. You can learn more at http://Lisa-Kessler.com
And for more about our special guest host Sheila English visit https://sheilaenglish.com/
Book Lights – shining a light on good books!
Here's a look at Lisa's latest release – PIRATE'S PROMISE: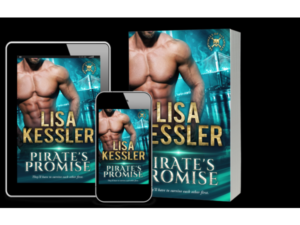 Greyson Till never found a weapon he didn't like. As the immortal Master Gunner of a pirate ship, he's grown his collection for over two hundred years. So when a legendary cursed blade that can cut through any material goes missing from the government's paranormal artifact vault, he's eager to retrieve it. Working with the secret division Department 13 has always come with its set of challenges, but this one is the worst yet.
Along with the mission comes fiery, no-nonsense paranormal weapons expert Aura Henderson, who couldn't be less thrilled about this pairing. The last time they saw each other, Greyson accidentally blew her cover, almost killing them both. Worst of all, to get the sword, she has to pose as Greyson's wife. The last thing she needs is to get involved with a sexy grumbly pirate, whether in reality or just pretend.
When they locate the relic, the gilded blade thirsts for blood and things aren't what they seem. Greyson isn't sure who to trust anymore, and he's not about to let death come between them…