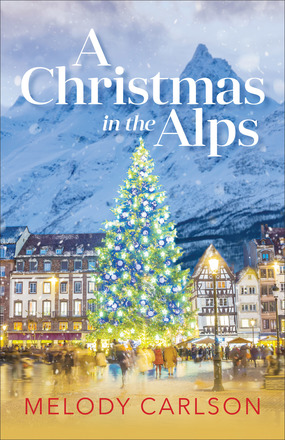 CHRISTMAS IN THE ALPS BY MELODY CARLSON
Get ready for a magical mountain holiday

Bestselling author Melody Carlson has enchanted readers with her uplifting Christmas tales for decades. Now she invites fans to journey overseas to the beautiful French Alps for a heartwarming story about family, love, and hidden treasure in A Christmas in the Alps.
When Simone Winthrop's grandmother dies, it is up to Simone to sort through her grandmother's belongings. What she finds is a letter from her French great-grandmother that hints of treasure hidden in the Beaumont family home in Arve, France. Ever practical, Simone assumes the claim is baseless, but her best friend encourages her to find out for sure.
During Simone's long flight, she meets the charming Kyle Larsson. Though they part ways, an unexpected rendezvous in the French Alps occurs at Simone's family's clock factory, where Kyle has been hired as an apprentice. When he learns of Simone's plight, Kyle is determined to help her discover the treasure that her great-grandmother intended her to have.
Prepare yourself for a magical mountain holiday in the French Alps in this delightfully romantic Christmas novella.
With over 200 books in print and 7 million copies sold, how do you keep coming up with new stories?
My favorite answer to this question is that story ideas are as limited as the number of people on this earth—past, present, and future. Because, to me, every person is a story. The possibilities are limitless.
When did you first start writing Christmas novels?
About twenty years ago. At the time, the idea of a Christmas novella was relatively new. But I've done one every year since then.
What was the inspiration behind your newest book, A Christmas in the Alps?
I love a multigenerational story. This one is about a family fractured by war and broken hearts. But all these years later, they are brought together by something miraculous—forgiveness.
A Christmas in the Alps is the first Christmas title you have set in an international location, Arve, France. Why did you choose this location?
Arve is actually a fictional town. The River Arve is in the French Alps near Switzerland. I've traveled Europe a few times, and the Alpine villages have always been my favorite places. I wrote this story during the COVID-shutdown era, and traveling to the French Alps proved a great escape! A Christmas in the Alps beautifully blends both romance and mystery.
Can you provide readers with a hint about the hidden treasure?
The treasure is a link to the family's troubled past. Although it was something of monetary value, it's much more valuable in another form. One of the main characters in your book, Kyle Larsson, is apprenticing to become a clockmaker.
What type of research was required to accurately portray this profession?
It was fun to learn a bit about both clock- and watchmaking. I found a number of good resources on the internet.
What do you hope readers will experience from your book?
An enjoyable "journey" with some unexpected twists and turns that will leave them with a sense of joy. What are you working on next? Right now I'm adapting a novel (Looking for Leroy, which releases in 2022) into a screenplay.
How can readers connect with you? http://www.melodycarlson.com/
ABOUT THE AUTHOR: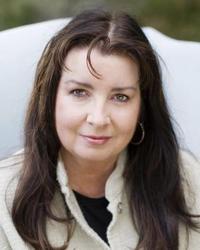 Melody Carlson is the award-winning author of over 200 books with sales of more than 7 million, including many bestselling Christmas novellas, young adult titles, and contemporary romances. She and her husband live in central Oregon. Learn more at www.melodycarlson.com.