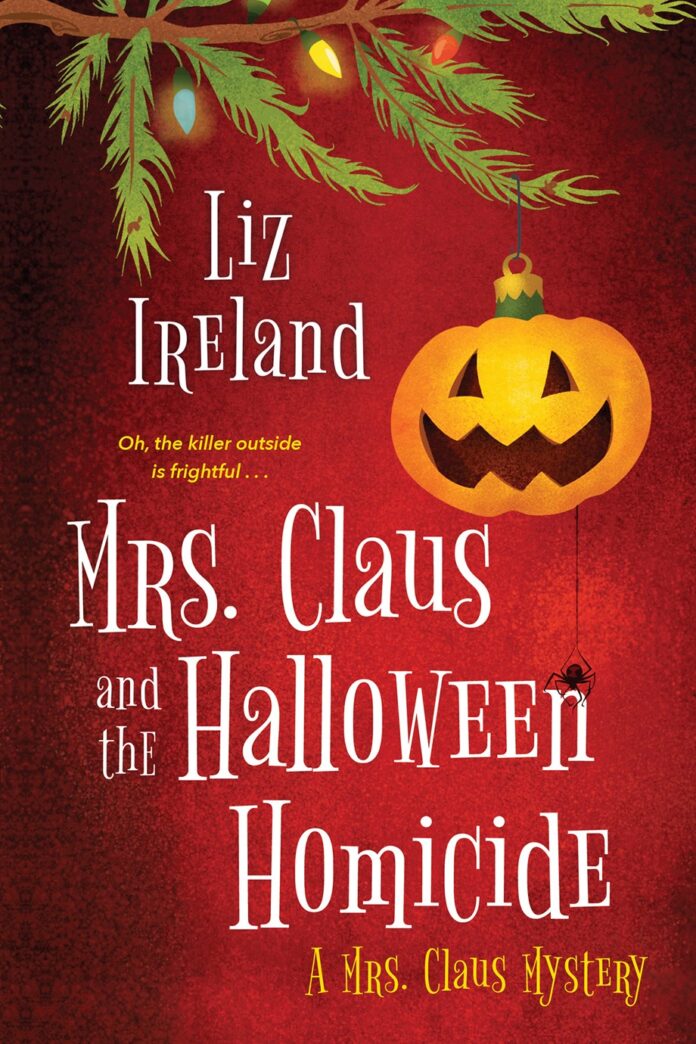 Mrs. Claus is the gift that keeps giving in the second installment
of Liz Ireland's newest cozy mystery series starring April Claus, the newlywed wife of Nick Claus, a.k.a. Santa, as Halloween comes to the North Pole.
April Claus knows being married to the real Santa makes every day feel like Christmas. But when a different holiday arrives at the North Pole, so does murder…
For the first time ever, Christmastown is celebrating a strange new tradition—Halloween. But not everyone is willing to watch their dependable winter wonderland get overrun by carved pumpkins and costume parties. As a series of scary happenings hit Santaland, each one more intense than the last, April realizes having a role in the festivities could cost her family, friends—even her own life.
April isn't the only unlucky target. Outspoken elf Tiny Sparkletoe is found dead in the snow outside his cottage, crushed in the middle of what appears to be a monstrous footprint. With mayhem descending like reindeer on rooftops, April must stop the Halloween killer before the fate of Mrs. Claus becomes another creepy tale to tell in the dark…