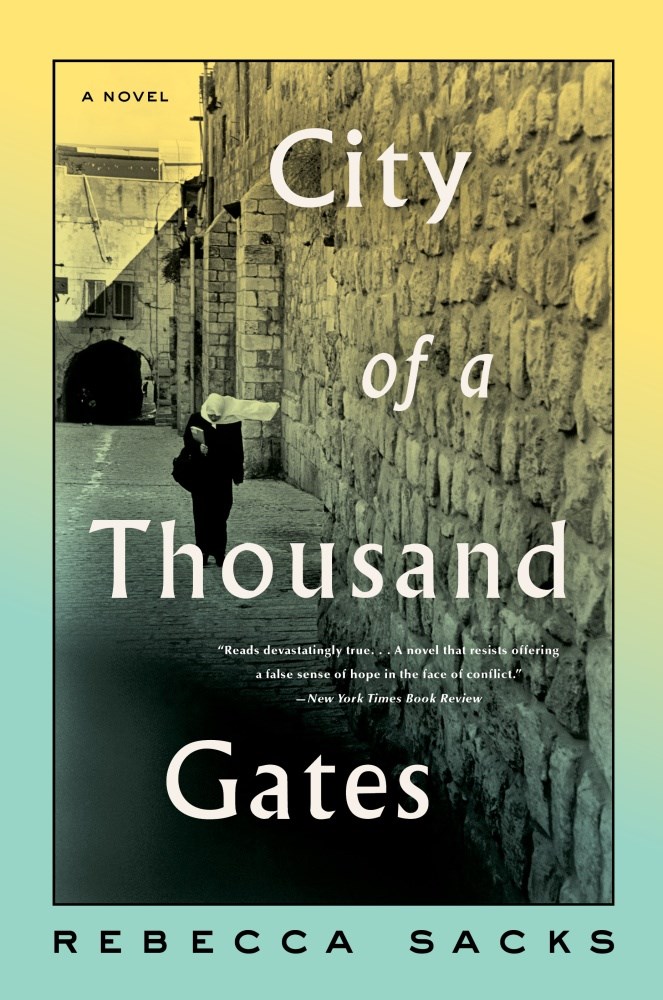 CITY OF A THOUSAND GATES BY REBECCA SACKS
"The novel showcases the humanity, tragedy, and complexity of life in the West Bank. . . . The characters' interwoven lives will stay with you long after the book's denouement."—Entertainment Weekly
"Sacks is an extraordinarily gifted writer whose intelligence, compassion and skill . . . rise to meet her ambition. She keeps us constantly on edge. . . . City of a Thousand Gates makes a convincing case for a literature of multiplicity, polyphonic and clamorous, abuzz with challenges and contradictions, with no clear answers but a promise to stay alert to the world, in all its peril and vitality."—Washington Post
Brave and bold, this gorgeously written novel introduces a large cast of characters from disparate backgrounds in a setting where violence is routine and where survival is defined by boundaries, walls, and checkpoints that force people to live and love within and across them.
Hamid, a college student, has entered Israeli territory illegally for work. Rushing past soldiers, he bumps into Vera, a German journalist headed to Jerusalem to cover the story of Salem, a Palestinian boy beaten into a coma by a group of revenge-seeking Israeli teenagers. On her way to the hospital, Vera is nearly hit by a car driven by Ido, a new father traveling with his American wife and their baby. Ido is distracted by thoughts of a young Jewish girl murdered by a terrorist who infiltrated her settlement. Ori, a nineteen-year-old soldier from a nearby settlement, is guarding the checkpoint between Bethlehem and Jerusalem through which Samar—Hamid's professor—must pass.
These diverse characters' stories parallel, intersect, and intertwine in a magnificent and haunting novel of present-day Israel and Palestine. Their stories reveal complicated, painful truths about life in a conflicted land and brilliantly evoke the universal drives that motivate individuals on both sides—desires for security, freedom, dignity, for the future of one's children, for land—desires that each of us, no matter who or where we are, recognize and share.