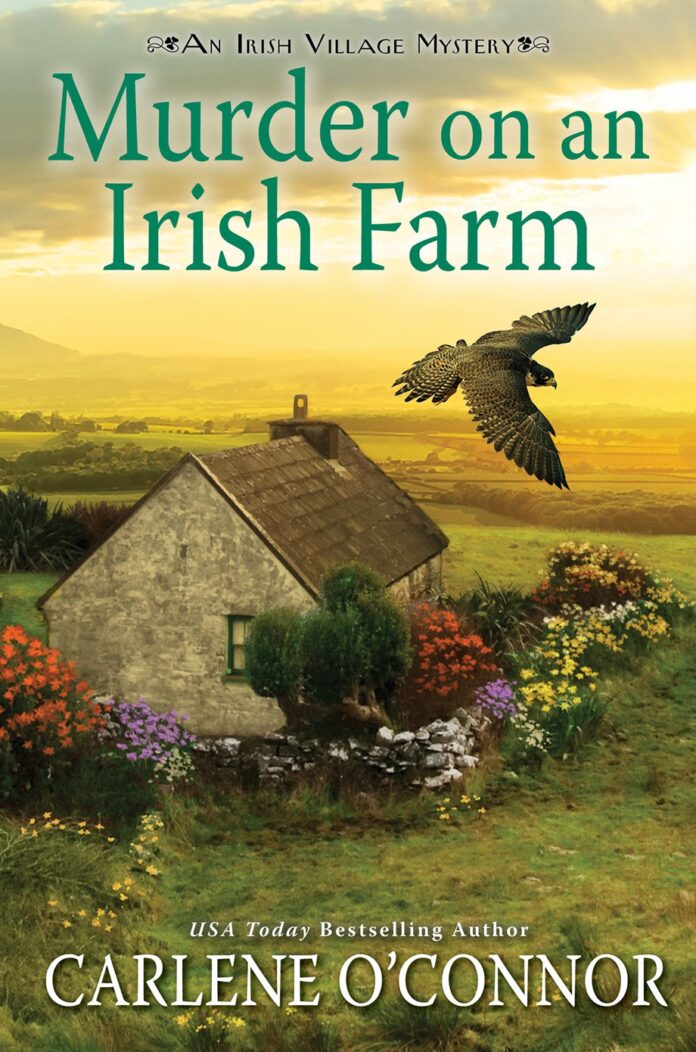 MURDER ON AN IRISH FARM BY CARLENE O'CONNOR
If only her mother could be here! The entire O'Sullivan brood—not to mention the regulars from Naomi's Bistro—have gathered at St. Mary's Church for the wedding of Siobhán and Macdara. It's not every day you see two garda marrying each other. Only Siobhán's brother James is missing. They can't start without him.
But when James finally comes racing in, he's covered in dirt and babbling he's found a human skeleton in the old slurry pit at the farmhouse. What farmhouse? Macdara sheepishly admits he was saving it as a wedding surprise: he purchased an abandoned dairy farm. Duty calls, so the engaged garda decide to put the wedding on hold to investigate.
James leads them to a skeleton clothed in rags that resemble a tattered tuxedo. As an elderly neighbor approaches, she cries out that these must be the remains of her one true love who never showed up on their wedding day, fifty years ago. The garda have a cold case on their hands, which heats up the following day when a fresh corpse appears on top of the bridegroom's bones. With a killer at large, they need to watch their backs—or the nearly wedded couple may be parted by death before they've even taken their vows…