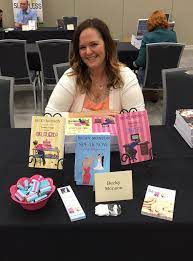 How to Ruin the Holidays with author Becky Monson
By day, Becky Monson is a mother to three young children, and a wife. By night, she escapes with reading books and writing. An award-winning author, Becky uses humor and true-life experiences to bring her characters to life.
She loves all things chick-lit (movies, books, etc.), and wishes she had a British accent. She has recently given up Diet Coke for the fiftieth time and is hopeful this time will last… but it probably won't.
Readers' Favorite Book Award Recipient
2016, 2017, 2018, & 2019
You can find her latest book How To Ruin the Holidays out now.
Give Becky a shout at Facebook, Instagram, Twitter, Bookbub, and Goodreads.
Even better, sign up for her newsletter at BeckyMonson.com.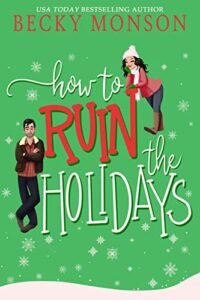 After a disastrous family Thanksgiving, all I wanted was to avoid anything holly and jolly this year, so an unexpected business trip seemed like the perfect escape plan . . . until I landed smack dab in the middle of a freaking winter wonderland, otherwise known as Carole Cove, Montana. It's merrier and brighter than the North Pole. The town even comes with its own Mr. Holiday—Noel Holiday, that is. Not only is he holly and jolly but he's hotter than the lattes he sells at his café. And for some reason he would love nothing more than to share the magic of the season with me.
Unfortunately, this little trip of mine isn't exactly filled with good cheer. But Noel's kisses have a way of making me believe in Christmas miracles. And a miracle might be exactly what it takes to keep the holidays from being ruined forever.