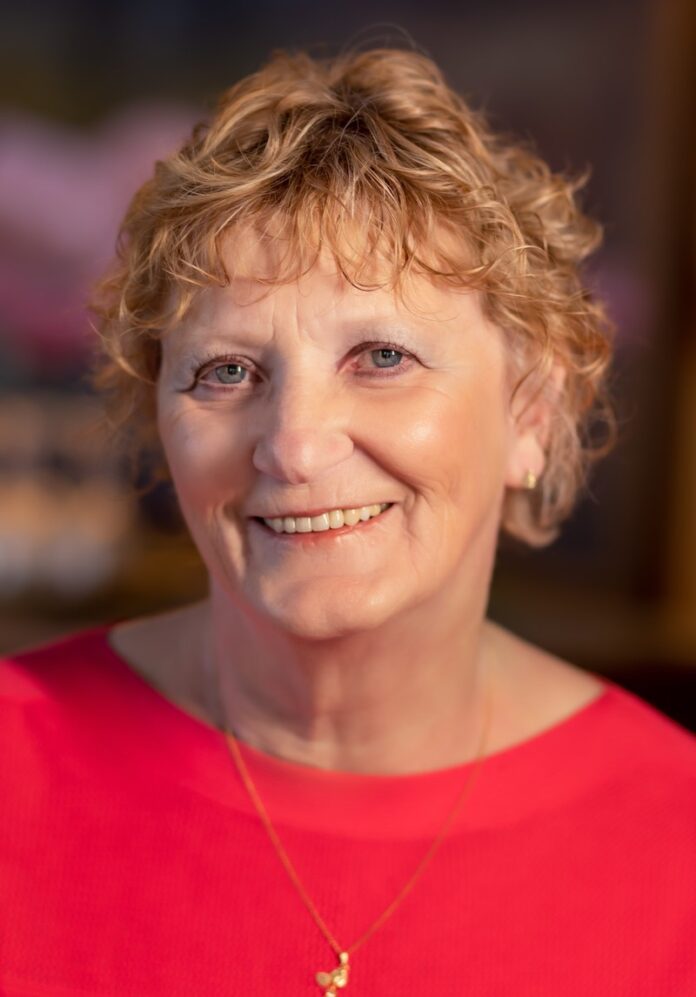 Dear Readers, today, we are spotlighting author Tina Susedik. She is the author of thirty-four books including romance, history, military, and children's' books. An Award-winning, Amazon best-selling author, and host of "Cover to Cover with Tina"
Hi, I'm Tina Susedik. I live in Eau Claire, Wisconsin, which is in the northwestern part of the state about two hours east of the Twin Cities. Hubby and I just celebrated our 49th birthday, both of us wondering where the time went. We have two children and five grandchildren. I love being a grandmother but wonder how they grew so fast. The two eldest (twelve days apart) graduate from high school in May. The youngest will be thirteen at the end of April.
I've been writing for years but didn't have my first book published until 1998. It was a three-hundred-page history book of a township where I lived. I went on to write and published three more township books, one city history book, three military books, and three children's books.
Meanwhile, I was writing what I love the best – romantic mysteries. They say you're never too old publish, and I'm proof of that. When I was 59, I was asked by two different publishers for full manuscripts. When I was sixty, both books were published. One was written under my real name, Tina Susedik, and the other under Anita Kidesu. I went on to write several more books for both publishers.
Then I began writing and publishing independently. I find more freedom, quicker turn-around, and make a few more bucks doing it this way. A couple of years ago I started a series called, "The Darlings of Deadwood," set in Deadwood, SD, before, during, and after the fire of 1879 that virtually destroyed the town. I wanted to write about strong women who survived what was thrown at them. I've won several awards for these books, including first runner up in the RONE awards with Ind'tale magazine for "The Balcony Girl." Several of my other books have won awards, too.
Including y history books, children's books, military books, anthologies, and my romances, I have thirty-five books in print.
When I'm not writing, I love to camp, hike, bike, garden (flowers), scrapbook, do jigsaw puzzles, and, of course, read, read, read.
I also host a podcast, "Cover to Cover With Tina," where I visit with authors of all genres.
I look forward to meeting all of you at Get Your Motors Running on April 23rd. BTW – you can help me celebrate my 70th birthday, which is around that time. Yikes!!!
Find out more about Tina at:
Website: www.tina-susedik.com
Blog: https://www.tina-susedik.com/blog
Amazon Author Page: https://www.amazon.com/Tina-Susedik/e/B001JS51QA/ref=sr_ntt_srch_lnk_1?qid=1517587479&sr=8-1
Facebook: https://www.facebook.com/TinaSusedikAuthor/
Bookbub: https://www.bookbub.com/profile/tina-susedik
Goodreads: https://www.goodreads.com/author/show/1754353.Tina_Susedik
Pinterest: https://www.pinterest.com/tinasusedik/
All Author: https://allauthor.com/profile/tinasusedik/
Newsletter: http://tinasusedik.us11.list-manage.com/subscribe?u=874ff86e3f10f756a138fbc3a&id=1cfdf516fc
Here's a quick look at THE BANKER'S WIFE::
Alone. Always alone. Alone because she'd killed him. She was a murderess, and the worst part was her remorse was the size of a flake of gold.
Married to a man she didn't choose, Bertha Woods is unprepared for her husband's cruelty turning her from a sweet, innocent girl who is happiest out on the farm, to a cold-hearted, lonely, society harridan. Always thinking of her first love, for twenty years she bears his scams, beatings, and hatred until she takes matters into her own hands.
Can she return to being the kind-hearted, happy woman she once was? Will she ever find love and happiness with the horse trainer who enters her life?
Travel back to Deadwood, South Dakota in 1879, and meet the characters who live and work with Bertha Woods, The Banker's Wife.
You can meet Tina this April at THE GET YOUR MOTOR'S RUNNING EVENT!
Green Bay WI – April 23, 2022
Tickets on sale at https://www.pjfiala.com/gymr2022/
Tickets are $85 – Includes 2 meals (Lunch with an author and dinner), book signing, entrance in The Automobile Gallery and SINGO after party.
Guest Tickets – $75 – includes 2 meals, trip to Doc's Harley Davidson, entrance in The Automobile Gallery and Singo afterparty.
General admission (signing only) are $15
Check out our authors at:  https://www.pjfiala.com/gymr2022/
Facebook: https://www.facebook.com/groups/GetYourMotorsRunning/
Our Charity: **Friends Fight Together**
Can't make it but want to help Friends Fight Together? We have a just giving page set up by the hospital for just this purpose:
https://www.justgiving.com/campaign/GYMR22
#FriendsFightTogether  #Booknerd  #Readers  #Reading  #Authors  #Events #Lunch #Singo
We have several levels of sponsorships available to help make Get Your Motors Running a must-attend event. For more information on sponsoring or donating books, swag or other items to Get Your Motors Running, contact PJ Fiala at fialapj@gmail.com
P.J. Fiala::
Website: https://www.pjfiala.com/