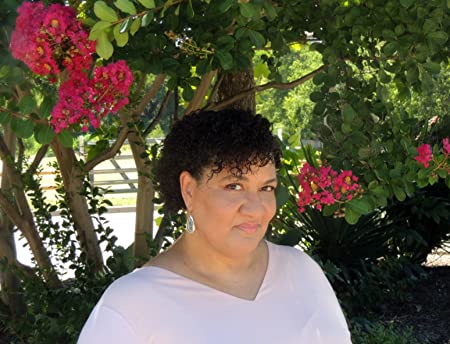 Blending great recipes and delicious words with author Kelly Cain
Kelly Cain is a native Northern Californian but has spent the last couple of decades in Texas, currently residing in, Austin, the live music capital of the world. Consequently, most of her books are set somewhere between those two locations.
She writes multicultural romance with determined women directing their own fates and the swoon-worthy men who adore them.
She loves reading most genres but please don't ask her to pick just one. However, she can pick her favorite book boyfriend – Will Herondale (from Shadowhunters).
When she isn't reading or writing, Kelly is most likely using a genealogy site to research her extended family, both old and new. Or cooking/baking something delightful.
She has collaborated with a group of wonderful authors (and great friends), and their short story collection, Déjà You, is available.
Find out more about Book Besties and their short story collection at their website.
You can find Kelly at her website, Facebook, Goodreads, Twitter, Pinterest & Tule Publishing.
Check out YouTube for her book trailers.
Here's a peek at Kelly's latest release Déjà You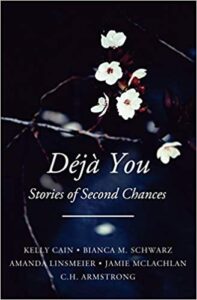 In Déjà You, five authors share stories of second chances, as varied in telling as the writers themselves. Kelly Cain's We'll Always Have Oahu takes us on a whirlwind New Adult romance set in the 80s between a young woman on a high school graduation trip and a handsome Navy sailor. Bianca M. Schwarz transports us to 1760 in The Pearl with the story of Marcus Landover, who attends a card party and ends up with more than he bargained for in the beautiful Sophia Chelmsford. Amanda Linsmeier's Joy and Sorrow reunites lovers separated by death in a Women's Fiction tinged with the unusual. The Eyes of the Heart by Jamie McLachlan gives us Rosalina, who is forced to confront her attraction and the truth about her blindness when a new gardener is hired at the Greystone house. Finally, C.H. Armstrong brings us Mr. Midnight, where tragedy reunites two star-crossed lovers, but misunderstandings soon rip them apart. Now, six years later, the stars are realigning with the help of the smooth voice of a late night radio DJ. Some of the stories are sweet, some sad, some steamy, but all carry the same theme. Déjà You is a collection of stories for those who believe in love, but most of all, second chances.