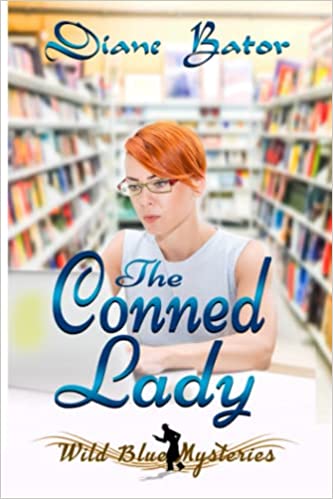 THE CONNED LADY BY DIANE BATOR
The Newest Novel in The Wild Blue Mysteries Series by prolific mystery writer, Diane Bator
Eccentric romance novelist Mimsy Lexington has a secret.
When she approaches Katie Mullins to help find details around her late husband's death, Katie and her boyfriend Danny Walker are drawn into a web of lies and deceit. The deeper they dig, the more they realize the biggest dangers may lurk close to home and need to suspect everyone—including Mimsy.
Amazon.com:  The Conned Lady (Wild Blue Mysteries Book 5) – Kindle edition by Bator, Diane. Mystery, Thriller & Suspense Kindle eBooks @ Amazon.com.
Amazon.ca:  The Conned Lady: Bator, Diane: 9780228621232: Books – Amazon.ca
ABOUT THE AUTHOR:
A prolific Canadian mystery writer, I am the mom of three kids, two cats and a step-dog as well as author of Wild Blue Mysteries, Gilda Wright Mysteries, Glitter Bay Mysteries, and the Audra Clemmings Mysteries from Books We Love Ltd. with many more books and plays to come! You can find me at:
Blog: http://dbator.blogspot.ca/
Website: https://dianebator.ca/
Publisher Website: https://bookswelove.net/bator-diane/
Facebook page: https://www.facebook.com/dianebatorauthor/
Goodreads: https://www.goodreads.com/author/show/7179945.Diane_Bator