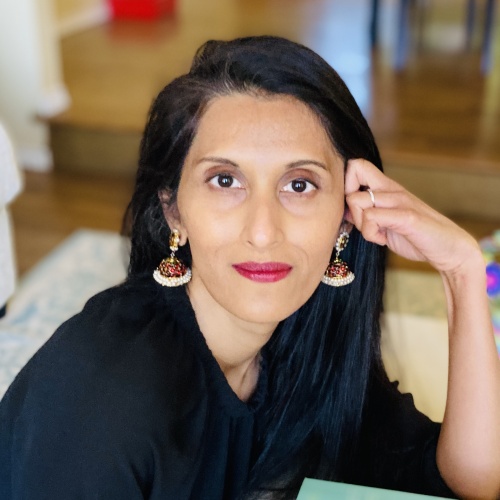 PODCAST::: A New Mantra and spicing up life with Sapna Srinivasan
Sapna lives in Seattle, WA with her perfectionist husband and perfect daughter.
Her name in Hindi means "dream" and true to its meaning, Sapna finds gratification in dreams and storytelling.
She was born in southern India, raised in northern India, and spent the better part of her adult life in the United States. She, therefore, unabashedly clutches her Indian roots while embracing the American in herself.
She loves to cook traditional Indian food and, yes, she uses cilantro in practically everything.
When she isn't cooking, writing, or being intellectually stumped by her daughter, she may be found running down the nearest trail by her Pacific Northwest home.
The inspiration for her debut novel, A New Mantra, has been her own journey as both a woman of color and a runner, the latter being a sport that was introduced to her by her husband.
You can find her at her website, Facebook, Twitter, LinkedIn, BookBub, and Tule Publishing.
Here's a peek at her debut release A NEW MANTRA: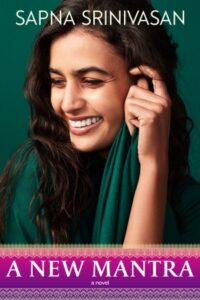 She's always done what was expected of her. Until…
When 30-year-old Seattle-based Indian housewife Mira Sood is blindsided by her husband's extramarital affair, her three-year arranged marriage is shattered. Humiliated, heartbroken, near-broke, and facing the united dissension of her orthodox family, Mira is desperate to rebuild her life. She moves in with her rebel cousin, searches for any job that will take her, and impulsively signs up for a half-marathon race. There's just one problem—Mira's experience with running starts and ends with running to catch the bus.
With herself as her biggest critic and doubter, Mira commits to the race and is assisted by entrepreneur Andy Fitzgerald, a handsome, elite marathoner who helps her create a training schedule and personal goals. When the lines of friendship begin to blur, Mira realizes she's facing an even bigger challenge.
Can Mira embrace her stronger, more independent self—risking another heartbreak and disappointing her family—or will she once again play it too safe and let the possibility of happiness slip away?