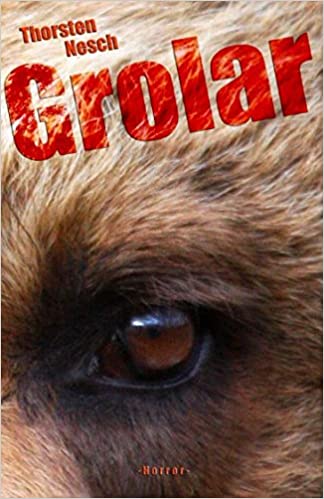 GROLAR – Half Grizzly Half Polar Bear
A Novel of Horror in Nature Like No Other
By Critically Acclaimed Author and Musician Thorsten Nesch
Grolar: half grizzly bear, half polar bear Jon lost his job in Vancouver and finds work at a small gold mining camp. His wife and his young son join him. When the toddler shows them what he had found near the tree line, they know, there is something dark waiting for them.
Amazon.ca:  Grolar: Half Grizzly Half Polar Bear eBook : Nesch, Thorsten, Hilden, Barbara: Amazon.ca: Kindle Store
Amazon.com:  Grolar: Half Grizzly Half Polar Bear: Nesch, Thorsten, Hilden, Barbara: 9781980305774: Books: Amazon.com
Audible: https://www.audible.com/pd/Grolar-Audiobook/B07CZPTLM3
"For an author well known for his young adult books, this story is a sizzling adult mystery/horror admixed with interpersonal relationships, as in marital conflicts, that bring the story into focus" _ Grady Harp, Top 100 Amazon Reviewer
 "A memorable, frightening, and entertaining read, author Thorsten Nesch's "Grolar" is a must-read novel!" _ Anthony Avina, Top Book Reviewer for Book Sirens
ABOUT THE AUTHOR:
Thorsten Nesch is an award-winning German YA author. His first novel was nominated for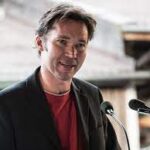 Best German Debut. He has attended 1,500 readings at schools and in bookstores across Europe, and been on two tours on cruise ships. In 2017 he wrote and directed Derailed, a feature movie based on his novel. He lives in Lethbridge, Alberta, with his wife and children.