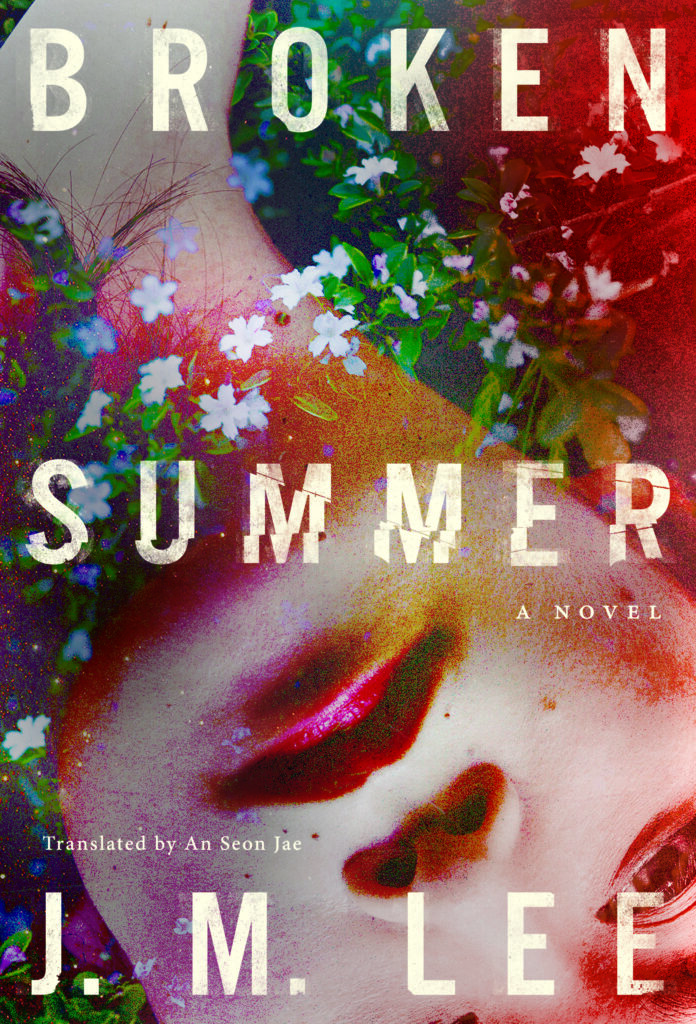 BROKEN SUMMER By J.M. Lee
(Pre-order Available)
Go here to read Kirkus' Review of BROKEN SUMMER.
J.M. Lee is one of Korea's most renowned authors and a master storyteller. Since his literary debut over two decades ago, he has written eleven novels, many of them becoming bestsellers. His latest, BROKEN SUMMER, was an instant bestseller in Korea and will be published for the first time in English, translated by An Seon Jae, on September 1, 2022 by Amazon Crossing.
BROKEN SUMMER revolves around a celebrated middle-aged painter, Hanjo, at the peak of his fame, although he never imagined achieving such success. On his forty third birthday, he awakens to find that his devoted wife has disappeared, leaving behind a soon-to-be-published novel she'd secretly written about the sordid past and questionable morality of an artist with a trajectory similar to Hanjo's.
Twenty-six years earlier, Hanjo's friend, Jisoo was found dead, a few days after she went missing. His father was arrested and then admitted to murdering the girl to protect his two sons, Hanjo and his very smart, academically successful brother, Suin. While serving a jail term due to his false testimony, Hanjo's father dies, Jisoo's parents are killed in a car accident, and years later his alcoholic mother dies at a nursing home. The only people left who remember that fateful summer are Hanjo, his brother and Jisoo's sister.
And now that his wife's book will be published, it is clear that the demons from his past will come out and his life will be shattered. But why did his wife do it? Why now? Hanjo is forced to reflect on a summer from his youth when a deadly lie irreversibly and tragically determined the fates of two families.
In an interview with The Korea Times, Lee explained what inspired him to write BROKEN SUMMER: "When I was very young, I saw a crime scene from a distance. I saw several police officers around there. The dead body was found near a river and the area was crowded with people. That childhood memory has been deep in my heart for a long time, and it triggered me to work on that story."
BROKEN SUMMER is an unforgettable novel of the inevitable consequences of lies, secrets and misunderstandings. Everyone still left standing from that terrible summer so long ago must finally reckon with the deceptions that started it all and, twist after shocking twist, reap both the suffering and the vindication that comes with revenge.
ABOUT THE AUTHOR: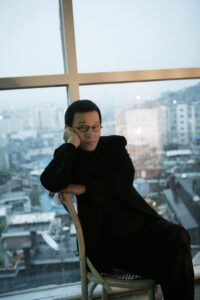 J. M. Lee's books have sold millions of copies in his native Korea. He is the author of Painter of the Wind, the historical mystery that launched his career and was adapted into a popular and award-winning television series in Korea; The Boy Who Escaped Paradise; The Investigation, nominated for the Independent Foreign Fiction Prize and among the final six books selected for the Italian literary prize Premio Bancarella; and BROKEN SUMMER, an instant bestseller in Korea and currently in production as a television series.
ABOUT THE TRANSLATOR:
An Seon Jae is an award-winning translator who was born in England in 1942. He has lived in Korea since 1980 and took Korean nationality in 1994. He has published fifty collections of translated modern Korean poetry under the name Brother Anthony and currently translates contemporary Korean fiction under his Korean name. He is a professor emeritus at Sogang University and a chair professor at Dankook University in Seoul, and he has been a member of the Community of Taizé in France since 1969.