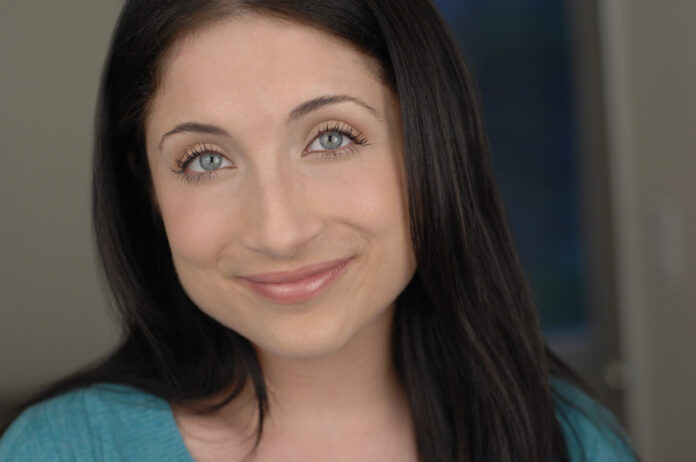 Hi, Katie and welcome to Reader's Entertainment. Let's start with a bit about yourself. 
I live in upstate New York, not too far from New York City. My town inspires a lot of my writing, particularly for books like We Were Mothers, Open House, and a YA novel I wrote called The Academy. My current novel, The Break, is set in New York City, where I lived for many years. I love books with a strong sense of place. Sometimes the location of a novel can feel like a character itself, and I love when that happens!
I live with my husband, four children, and a very wild golden retriever named Norman.
How long have you been writing and it is your full time job? If not, what is your 'real world' job?  
I've been writing since I was a kid, and I've been writing professionally for a little under fifteen years. My 'real world' life is being a mom to four young children. I sneak in a couple of writing hours each morning!
What does your typical writing day look like?  
I usually get about two hours of writing in each day, always in the morning and usually after I drop my youngest off at school. On a typical day, I might write from 9:30-11:30, fueled by coffee!
Give us a look at your latest release?  
The Break is the story of a mother named Rowan who has a traumatic birth, and finally comes home with her beautiful baby girl but can't shake the feeling that something is very wrong. Weeks later, she accuses her babysitter, June, of harming her baby, but when she looks down, she sees her baby sleeping peacefully in her bassinet. When June disappears, Rowan is implicated. She must face the dark corners of her mind to get to the bottom of what has happened to June. 
What inspired the idea for this book? 
The Break came to me in a dream. That was the first time that had ever happened to me. I dreamt of my main character Rowan clawing at a wallpapered wall and screaming for someone to give her back her baby. I could see the back of her: long slender arms and a white-blonde head. And she really stuck with me. I felt like I could understand how she felt and what she wanted, and when a character kicks around my mind and heart in this way, I usually know it's the right time to create a story with her at the helm.
Which of the characters do you relate to the most and why? 
Actually, both! For this novel, my main characters are more like me than in any past book I've written. June, 22, is much like me when I arrived wide-eyed to New York City and tried to make it as an actress. Rowan, my 34-year old narrator, is similar to me as a suspense writer and as a mom. Both women were easier to write than usual, because I felt I understood them so well.
Would you and your main character be friends? 
Yes! I can imagine us meeting in a writers' group and having many similarities…
What part of the book was the hardest to write?
There were painful things that happen to Rowan that were extremely difficult to write. I can't go into much detail because they happen so far into the novel, but they were some of the most difficult scenes I've ever had to do as a writer.
If you're planning a sequel, can you share a tiny bit about your plans for it?
My next novel is called The Vacation Rental, and it's the story of a woman who rents out her home with very unexpected results. 
 Your favorite go to drink or food when the world goes crazy!  
Coffee. Definitely coffee.
And what is your writing Kryptonite? 
A to-do list. It's always right there lurking in my mind…and if I get started on it before I start my writing for the day… it's over!
Thank you so much for joining us today, Katie!
Below is a look at THE BREAK: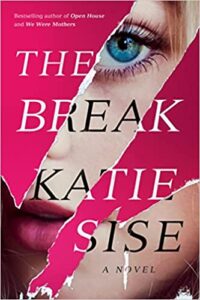 Can she trust the people she loves? Can she trust herself? A new mother is pushed to the edge in a provocative thriller by the Amazon Charts bestselling author of Open House.
After the traumatic birth of her daughter at a New York City hospital, Rowan O'Sullivan returns home to her apartment with her perfect newborn, Lila. At her side are her husband, Gabe, and June, a part-time babysitter hired to help Rowan in any way she can.
But in this time of joy, Rowan can't shake the feeling that something isn't right. She feels dread. She's breaking.
Rowan's growing instability leads her to accuse June of unspeakable things. And when June disappears just days later, Rowan becomes a suspect. The neighbors heard the screaming. But only Rowan knows what really happened. If her mind can be trusted. Since Lila's birth, her memory has been both unreliable and frightening.
To uncover what happened to June and protect her new baby, Rowan must try to untangle the deep recesses of her mind and face the dark things she's so desperate to keep buried. When she does, no one is prepared for where the truth leads.