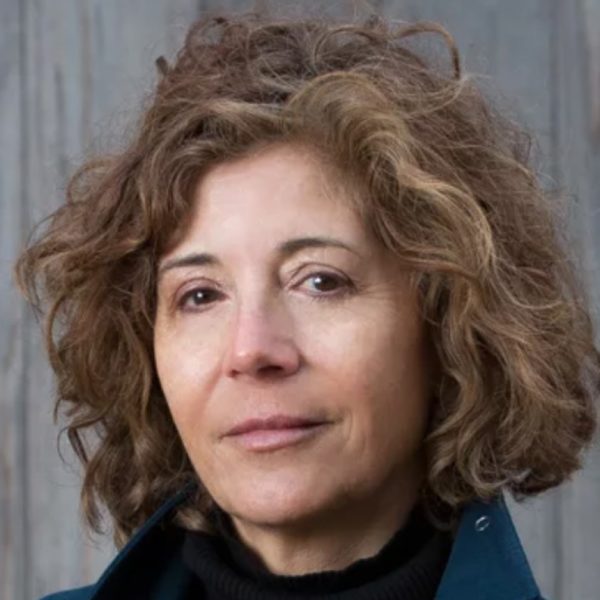 Fictionally Factual – featuring authors who are letting you in on all the 'facts' that go into their fiction works
Writing facts in My Fiction By Henriette Lazaridis
I write my first drafts longhand, in notebooks that include my notes and conversations with myself about where the heck the novel is going. I date the entries and number the pages, so it's sometimes interesting to me to go back through the pages and see how an idea evolved and then came to fruition as a scene on the page.
From my very first notes for what became TERRA NOVA, I was clear on what would be the central incident of the story: I wanted to write about two men who are racing to the South Pole and who engage in some sort of morally questionable behavior around their expedition, perhaps even a murder. I knew I would set the novel in 1910 so it could slot into the historical record ahead of the actual race to the Pole between Robert Scott and Roald Amundsen. What I hadn't figured out yet, at that early stage, was what exactly would be going on with the woman who would be the third member of this triangle. On page 23 of my notebook, way back in summer of 2015, I raised the possibility that this character, already named Viola after Shakespeare's "trousers role" in Twelfth Night, might be involved in the suffrage movement in some way. But in the same note, I conclude that it's "too much to pile on."
That December, after a summer spent writing a few brief chapters in a direction I eventually abandoned, I finally began to compose the men's Antarctic story. By March of 2016, I was done with the men's narrative and once again stumped with what to do with Viola. In May, there's one more whisper of the suffrage movement, a note to myself that "suffragette Lady Lytton reports being force fed in Liverpool prison." But again, nothing seems to come of this in my manuscript.
It wasn't until years later–after I had completed a draft, switched agents, and embarked on a thorough revision–that I returned to the idea of working the suffrage movement into the novel. And, contrary to what I had decided so long ago, it wasn't "too much to pile on". It turned out to be exactly what I needed for Viola. I was already working with the theme of the different sorts of exploration available to men and to women in Edwardian England, already thinking about how the men's adventure involved a conscious choice to suffer, to freeze, to starve. I was already wondering how this served as a sort of counterpoint to women's presentation of their bodies at that time (and throughout modern life). So when I learned that hunger striking was an essential part of the suffrage movement, I saw that the movement could be intrinsic to my narrative rather than "piled on" from the outside.
Why? Because what I learned in May of 2016 about the suffrage movement was that when women were arrested for protesting in the United Kingdom, they were treated as criminal rather than political prisoners. To fight for the recognition of their political cause, they embarked on hunger strikes. In Holloway Prison in north London, and elsewhere, the strikers were force fed, in a horrible procedure involving a funnel and a tube snaked up the women's noses. They were restrained and battered in the process. Some suffered broken noses and teeth. At certain points, though, the prison authorities would release the women, fearful the suffragettes would die from their starvation or from their treatment under force feeding. In 1913, the Cat and Mouse Act was passed, prohibiting force feeding. Hunger strikers were simply left to starve themselves until they were near death, at which point they were released from prison, to be arrested again once they were healthy. This would go on, catch and release after catch and release, until the full sentence was served.
Hunger striking in the suffrage movement—and I'd say in other contexts in which it's used—turned passivity into action. The suffragettes of Edwardian London were not only refusing to do something. They were also taking action through protest. When released from Holloway, some suffragettes took refuge in a safe house in Dalmeny Avenue, and from there they would occasionally launch bombs into the adjacent prison. Elsewhere in the UK, suffragettes threw bombs into the homes of Members of Parliament, and set fire to unoccupied buildings. One woman protested by stepping in front of the King's horse at Epsom Downs and was run over by the animal and killed. In the novel, I focused my attention on Holloway and Dalmeny—on this cycle of powerful passivity followed by violent action, and back again, that provided a fascinating background for Viola and an interesting counterpoint to the men's story.
And I wouldn't have known about it at all had I not dug a bit deeper into suffrage than my initial "too much to pile on" question took me. If I thought only of women marching and holding signs and engaging in political debate, then, sure, suffrage might seem like a bit of history added onto my story. When I learned more about the hunger striking and the ways in which the suffragettes made weapons of even their passive bodies, then I knew I had a piece of history I could weave tightly in with my main story to make it richer.
###
Here's a peek at TERRA NOVA releasing December 6:::::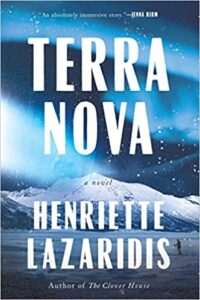 A haunting story of love, art, and betrayal, set against the heart-pounding backdrop of Antarctic exploration—from the Boston Globe-bestselling author of The Clover House.
The year is 1910, and two Antarctic explorers, Watts and Heywoud, are racing to the South Pole.  Back in London, Viola, a photo-journalist, harbors love for them both.  In Terra Nova, Henriette Lazaridis seamlessly ushers the reader back and forth between the austere, forbidding, yet intoxicating polar landscape of Antarctica to the bustle of early twentieth century London.
Though anxious for both men, Viola has little time to pine.  She is photographing hunger strikers in the suffrage movement, capturing the female nude in challenging and politically powerful ways. As she comes into her own as an artist, she's eager for recognition and to fulfill her ambitions.  And then the men return, eager to share news of their triumph.
But in her darkroom, Viola discovers a lie.  Watts and Heywoud have doctored their photos of the Pole to fake their success.  Viola must now decide whether to betray her husband and her lover, or keep their secret and use their fame to help her pursue her artistic ambitions.
Rich and moving, Terra Nova is a novel that challenges us to consider how love and lies, adventure and art, can intersect.
ABOUT THE AUTHOR:
Henriette Lazaridis's new novel, TERRA NOVA, will be published by Pegasus Books in December 2022.  Her debut novel, The Clover House, was a Boston Globe bestseller and a Target Emerging Authors pick. Her work has been published in such outlets as Elle, Forge, Narrative Magazine, The New York Times, New England Review, The Millions, WBUR's Cognoscenti and Pangyrus, and she is a recipient of a Massachusetts Cultural Council Artists Grant. Henriette earned degrees in English literature from Middlebury College, Oxford University, where she was a Rhodes Scholar, and the University of Pennsylvania. Having taught English at Harvard, she now teaches at GrubStreet in Boston. Visit her website at https://www.henriettelazaridis.com/.