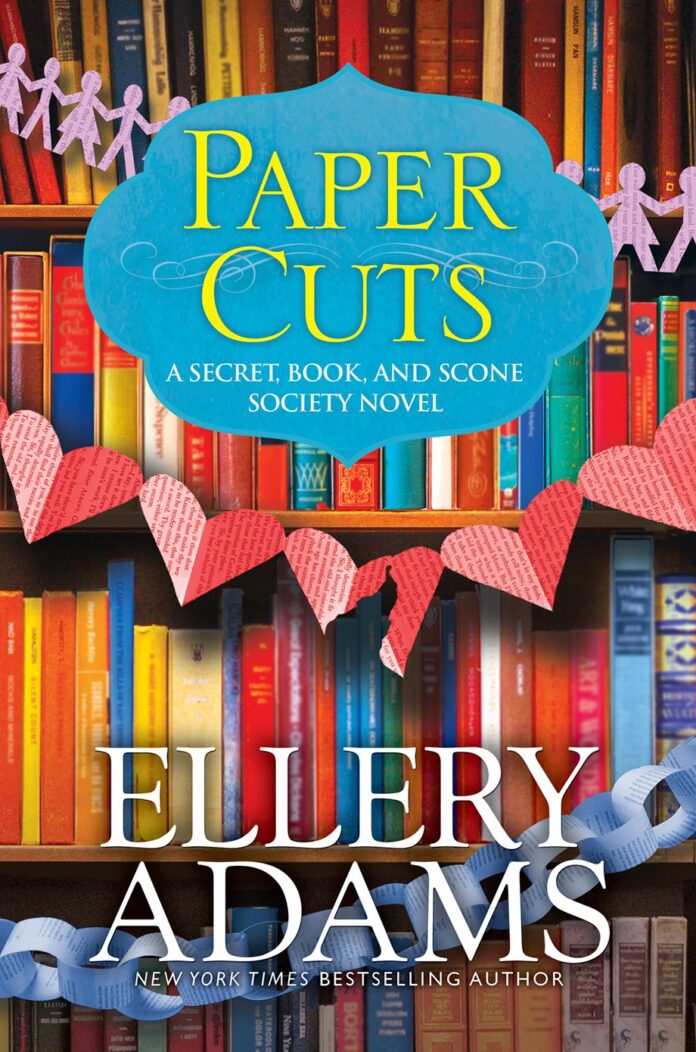 PAPER CUTS by Ellery Adams
Miracle Springs, North Carolina, is famed for its healing springs, but bookstore owner and bibliotherapist Nora Pennington has a tendency to land in a different kind of hot water. When she isn't prescribing the perfect book to cure her customers' maladies, she's solving local crimes with the help of her Secret, Book, and Scone Society members. Just a touch of magical realism and strong, female-driven stories are winning this series raves from readers and fans of Kate Carlisle and Lorna Barrett.
Nora escaped her past a decade ago. So it feels like a visit from another world when Kelly Walsh—the woman her ex-husband left her for—walks through the door of Miracle Books along with her son, a sweet, serious boy with a talent for origami. Kelly hasn't come to gloat, though. As it turns out, she's been dumped too. She's also terribly ill, and all she wants from Nora is forgiveness.
Shockingly, however, this woman who's been the victim of so much misfortune is about to become a murder victim. Who would do such a thing? Certainly not Nora, but that doesn't stop the gossip and suspicion—especially after Kelly's brother claims that he saw the two women arguing.
In seeking justice for Kelly, The Secret, Book, and Scone Society joins forces with the sheriff's department, but they've barely begun their probe when life throws another wrench. After serving a twenty-year sentence, Estella's father returns to Miracle Springs. And when his past comes back to haunt him, it might be more than the four friends can handle.