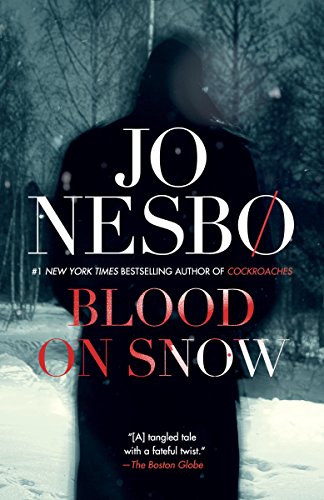 Book Review: "Blood On Snow" by Jo Nesbo
Olav is a "fixer".
He has tried other professions like pimp or selling drugs but he has weaknesses in both that preclude him from excelling in those areas.
Olav excels at killing people.
Working for big time drug dealer, Daniel Hoffmann, Olav just finished a fix, and now Hoffmann has another job…..to fix Hoffmann's cheating wife, Corina.
On the job, Olav takes a few days learning all he can about Corina.
He finds out that she is visited everyday by a man who beats her, then "rapes" her, and Olav decided to fix the guy rather than Corina (remember Olav's weaknesses…..).
Turns out…..Olav just fixed Hoffmann's son!
Oooops…..
To find out what happens, you can read this book. 🙂
"Blood on Snow" is a stand-alone thriller by Nesbo. He uses a differnet style than he does in the Harry Hole series…..gritty, short, tense with very little detail.
A short 180 pages, it is a super fast read with a twisted ending…….
Very twisted.
---
More Jo Nesbo…..