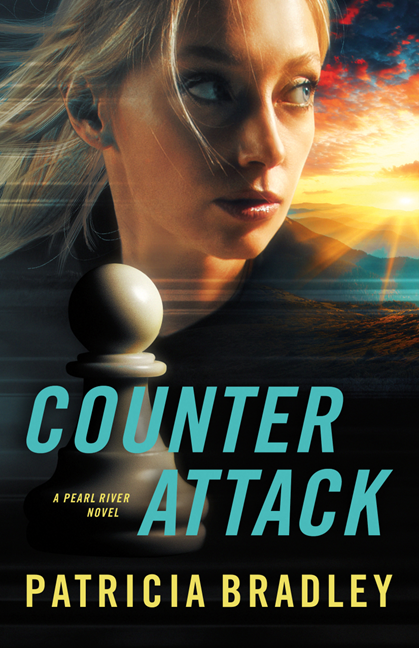 COUNTER ATTACK By Patricia Bradley
USA Today bestselling author Patricia Bradley kicks off her new Pearl River series with Counter Attack. Infusing heart- stopping suspense, sweet romance, and headstrong characters, Counter Attack is the perfect read for romantic suspense fans.
Just as Alexis Stone steps into her role as the interim chief deputy for Russell County, Tennessee, a serial killer known as the Queen's Gambit Killer finds another victim—in her hometown. Alex does not plan on staying in Pearl Springs. Her dream is to become the first female police chief of Chattanooga, and she is determined to stay on her chosen career path. But she can't ignore the calling card the killer has left behind—a white pawn and a note with a chess move printed on it.
Nathan Landry has done well for himself as the chief of police for Pearl Springs. He can't believe it when his high school sweetheart, Alex, comes back to town. His feelings for her have not changed, and he is more determined than ever to protect the woman he loves.
As the danger mounts and the killer closes in, Nathan and Alex must work together to bring the killer to justice before it is too late.
ABOUT THE AUTHOR:
Patricia Bradley is the author of Standoff, Obsession, Crosshairs, and Deception, as well as the Memphis Cold Case novels and Logan Point series. Bradley is the winner of an Inspirational Reader's Choice Award, a Selah Award, and a Daphne du Maurier Award; she was a Carol Award finalist; and three of her books were included in anthologies that debuted on the USA Today bestseller list. Cofounder of Aiming for Healthy Families, Inc., Bradley is a member of American Christian Fiction Writers and Sisters in Crime. She makes her home in Mississippi. Learn more at www.ptbradley.com