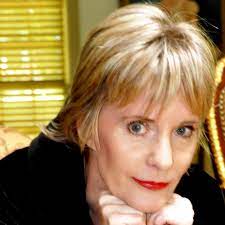 Horse racing, Gambling & Murder with Author Sasscer Hill on Book Lights
Sasscer Hill, who's been involved in horse racing as an amateur jockey and racehorse breeder for much of her life, sets many of her novels against a background of big money, gambling, and horse racing. Her novel, FLAMINGO ROAD, won the Dr. Tony Ryan Best in Racing Literature award for 2018. Her other novels have garnered a Carrie McCray award and nominations for Agatha, Macavity, and Claymore awards. You can learn more at her website: https://www.sasscerhill.com/
Learn more about our Book Lights host at: http://authorlisakessler.com
Book Lights – shining a light on good books!
Here's a look at Sasscer's upcoming release:
Murder at the Willcotts Hotel: A Janet Simpson Horse Racing Novella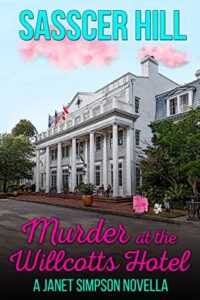 Clever senior, Janet suddenly becomes a very rich widow. But her newfound riches and freedom sometimes bring the kind of trouble from which only her wits can save her.
Wintering at an elegant southern hotel, with her new racehorse at a nearby training track, she meets an attractive man. A budding romance begins. But, when he's a no-show for dinner, her search finds him dead from a brutal attack. Now, she's a prime suspect for his murder.
Her fear doubles when she realizes the niece who has come to stay with her has been followed by a stalker. Can she finger the real killer before death strikes again?