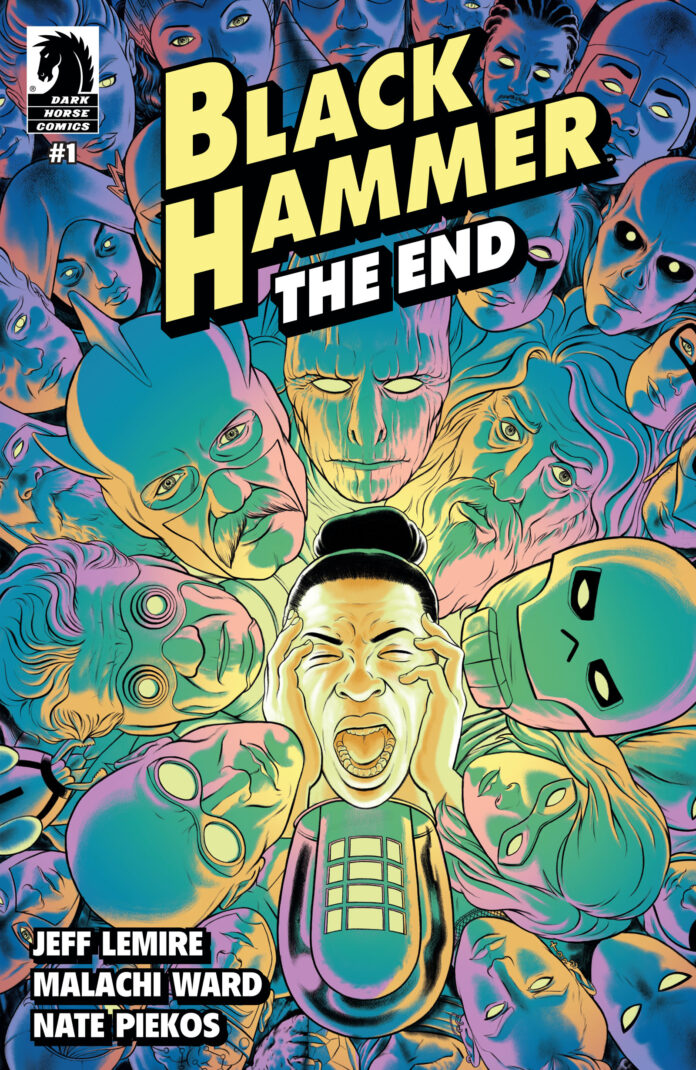 Black Hammer returns, bigger than ever!
Black Hammer is back! For now, at least, as Dark Horse Comics presents Black Hammer: The End. The Eisner Award–winning superhero saga returns in this series picking up immediately after the events of the hit Black Hammer Reborn series. The newest addition to the Black Hammer saga is written by comics legend Jeff Lemire, with interior art and colors by Malachi Ward, and lettered by Nate Piekos. The issue also features a variant cover by David Rubín.
In this multi-timeline, world-hopping adventure, we find new stakes, new heroes, and the long-awaited return to Black Hammer Farm. The Weber family reunites and faces new challenges and villains in Jeff Lemire's biggest event in the Black Hammer series thus far!
Black Hammer: The End is the next era of the Black Hammer Universe; a six-issue event series by Jeff Lemire and Malachi Ward that pulls the Black Hammer world into crisis.
"Black Hammer Reborn left the Black Hammer Universe on quite a cliffhanger," says writer Jeff Lemire,"and now we'll find out what happens next! Black Hammer: The End is a story I've been building across the various Black Hammer books for years now. It will pull storylines, and characters, from all the various series into one massive story which will both be a conclusion of all we've been doing, but also usher in a fresh start, and a whole new beginning, for the Black Hammer Universe!"
Black Hammer #1 (of 6) will be in comic shops August 30, 2023. It is available for pre-order now at your local comic shop for $3.99.