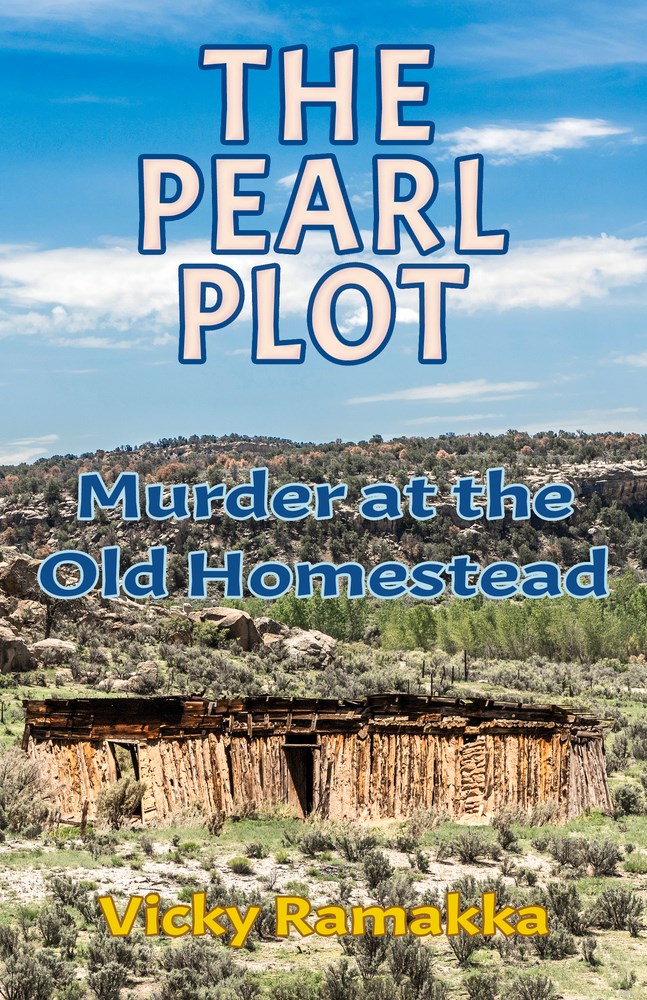 The Pearl Plot: Murder at the Old Homestead by Vicky Ramakka
Two murders, a century apart, a pearl in a pack rat' s nest, and rumors of a lost silver cross create modern problems for Millie Whitehall.
Botanist Millie Whitehall and Archeologist Lydia Hamilton are making good progress surveying an old homestead until they discover the body of a missing university professor in the root cellar. Millie soon learns why the homestead was abandoned shortly after it was built; another horrific murder occurred inside the cabin in 1913. The discovery of a pearl and the rumors of a lost silver cross stir up memories best left forgotten. An old man's dying story leads Millie to uncover the link between the two murders. But when the site is vandalized it jeopardizes the property from being declared a National Historic Site. Millie is determined to complete the survey, even though the professor's murderer could still be around and her own life endangered.