We believe in reader appreciation. We also believe readers love free books and fun reader stuff. So today we are going to be giving away books and gift packages throughout the day, ending at 7PM Eastern Time.
Here's how it works: Leave a comment saying what your favorite book blog is or why you love reading. It's that easy.  Those leaving comments are chosen at random to receive prizes.  Winners will be notified in replies to the comment so check back when you can!
If you want to choose your own book blog please do and be sure to include the URL!!
If you're not sure what a book blog is then please allow us to share some of our own favorites with you!
http://blogs.publishersweekly.com/blogs/beyondherbook/
http://www.theromancedish.com/
http://www.romancejunkies.com/rjblog/
http://leanne109.blogspot.com/2011/08/books-read-n-makeup-done-200-fan.html?spref=fb
http://freshfiction.com/pages.php?id=blog
http://booktrailers.blogspot.com/
https://readersentertainment.com/btm/
And here is a wonderful collection of great book blogs all in one place! http://booktrib.com/press/blogstars/ and http://bookbloggerdirectory.wordpress.com.
Have fun reading, commenting and winning! There are lots of prizes going out all day long! And the book blog that is mentioned most will have a full feature article written up about the blog!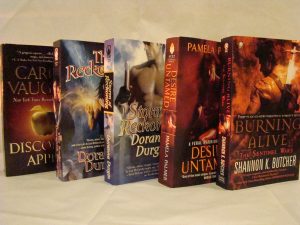 WINNERS!!!
Leanne Gagnon
Chelsea Rafferty
Phyllis Burral-Lopez
Jeannine Meador
Isis Nocturne
Jack Hrusoff
Debbie Duncan Kaufman
SciFiGuy1
Debi Huff
Beth Blanchard
Pam Asberry
Email info@cosproductions.com and put "Giveaway" in the subject line and we'll send you your prize!