CONTACT:
Cynthia Lauth

419-953-2278
FOR IMMEDIATE RELEASE
Stark and O'Brien return in the international thriller The Piranha Assignment
Washington, DC, October 1, 2011 – Intrigue Publishing announces the October 1, 2011 release of The Piranha Assignment, the third novel in Austin S. Camacho's Stark and O'Brien series.
The Piranha is a stealth submarine that will give the U.S. total command of the seas. Built in secrecy, the Piranha is ready for testing but the CIA suspects that something is not quite right about the project.  They turn to ex-mercenary Morgan Stark who runs a personal security agency with retired jewel thief Felicity O'Brien.  When they go undercover with the Piranha security team in Panama they find that the project is not what it appears to be. To avert nuclear disaster they must defeat an army of terrorists and a crazed giant who kills jaguars with his bare hands.
Advance reviews are in, and they say that The Piranha Assignment is a good bet!
"A real delight! Camacho treats us to a roller coaster of international intrigue, populated    with compelling heroes, quirky villains and up to the minute geopolitics."
Jeffery Deaver, bestselling author of Carte Blanche
"In The Piranha Assignment Austin S. Camacho displays as much command of action as he does of the urban underbelly in his gritty Hannibal Jones mysteries.  Camacho sets his sights on Vince Flynn and James Rollins, matching them both with this lightning paced, high stakes thriller that puts America in its cross hairs and scores a bulls-eye.  The Piranha Assignment proclaims a shining new voice to be heard above the crowd."
Jon Land, bestselling author of Strong Justice
"The Piranha Assignment reads like hard-boiled Ian Fleming, it has all the larger-than-life villains, sexy ladies and high-caliber action of classic spy novels but with a bad ass attitude." – Mark Haskell Smith, author of Baked.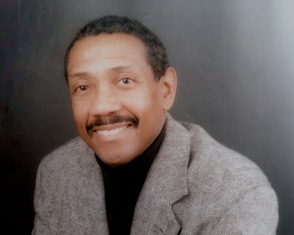 Austin S. Camacho is the author of two previous novels in the Stark and O'Brien series – The Payback Assignment and The Orion Assignment – and the Hannibal Jones mystery series.  After a career as a military journalist on the American Forces Network, Camacho is now a media relations specialist for the Defense Department.  He lives in Springfield, VA.
For more information about this novel, or to schedule an interview or event with Mr. Camacho, please go to www.ascamacho.com or contact Cynthia Lauth at 419-953-2278 or cyndi_lauth@yahoo.com .