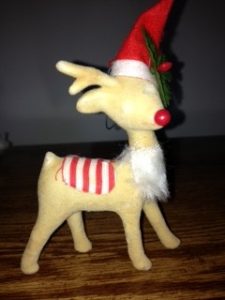 Author Tonya Kappes shares how a small Christmas gift inspires her life. Welcome, Tonya!
Happy holidays! This time of year makes me (and a lot of others) a bit more sentimental.
My family celebrates Christmas and everything that comes with it, making gingerbread houses, putting up a Christmas tree or seven (yes! I have seven in my house…is that weird?), candy making, cookie decorating, skiing, snow tubing, gift giving (the wrapping I'm not a fan of), eating the candy and cookies we made, church, and family gatherings. But the one tradition I love most is going to pick out the live tree.
It's become a tradition for me and my family (hubby and three teenage boys) to go pick out the tree, strap it on the car, bring it home (yes, you can picture Christmas Vacation and I'm definitely Clark…and we do have a few Uncle Eddie's in the family), and immediately put it up.
The homemade Christmas ornaments my boys have made over the years are so much fun to go through and we laugh while Bing Crosby and old school Alvin and the Chipmunks play in the background…and yes, a plate of homemade cookies and apple cider to go with it.
Then we get to the box my guys have titled: Mom's Special Ornament. It is only one ornament that I get to place on the tree. It takes my breath away every time I see it.
Rudolph…the little guy that stands about three-inches tall and is missing his little black eyes, takes his place~front and center.
Rudolph was given to me, now over thirty-five years ago, from my grandmother. She was and remains such an inspiration to me. We had gone to an antique store and she bought me Rudolph.
My grandmother didn't drive and couldn't read. But she could tell a great story. She told me about all the things Rudolph had to overcome and encouraged me to be as strong as him because sometimes life wasn't easy.
All it took was that three-inch plastic reindeer to inspire everything in my life, to overcome any and everything that stepped into the way of me reaching my dreams.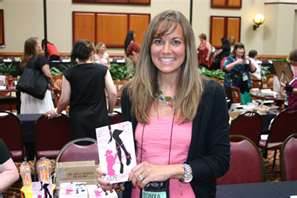 About Tonya:
Tonya is an Amazon Movers and Shakers, and self-published International bestselling author. She writes humorous cozy mystery and women's fiction that involves quirky characters in quirky situations.
Splitsville.com, the first novel in the Olivia Davis Mystery Series, is a double finalist in the Next Generation Indie Book Awards in the Mystery and Humorous Categories.
Carpe Bead 'em is the winner in Amazon's eFestival of Words in the Women's Fiction/Chick-lit Category.
She travels to various writer's groups giving workshops on marketing and promoting no matter where you are in your career, and a self publishing. Become a member of Tonya's STREET TEAM by clicking HERE! To sign up for Tonya's STREET TEAM, newsletter, view book trailer, and upcoming news, check out Tonya's website, Tonyakappes.blogspot.com.
Check out Tonya's Novels at these online retailers:
Audible for ITunes, IPhone, IPad, IPod