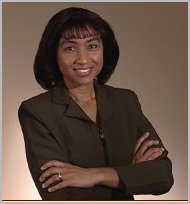 Reader's Entertainment welcomes author Patricia Sargeant who also writes as Regina Hart. Welcome Patricia!
Please tell us a bit about yourself. Where you're from, where you live? Do you have one of those day-jobs?
Thank you very much for hosting me on your blog. I'm happy to visit with your community.
I write contemporary romance as Regina Hart and romantic suspense as Patricia Sargeant. I live in Ohio and do have "one of those day jobs." LOL! As so many authors, I need to manage my writing time very carefully. I enjoy pastries, music and jogging, and like to include those in my stories.
Tell us about your latest release?
Thank you for asking.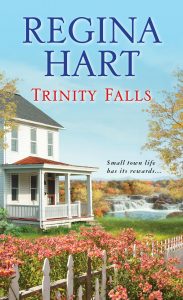 My September 2013 release, Trinity Falls, is a contemporary romance set in a fictitious small town in northeast Ohio. It's the first of a brief series. It asks the question, can you go home again? When Ean Fever returns to his small hometown of Trinity Falls, he finds the girl next door is now the woman of his dreams. But can he convince Megan McCloud he was home to stay?
If you're interested, I've posted information about Trinity Falls on my website, www.AuthorReginaHart.com.
Many of your novels feature sports and sports figures. Are you into sports? Which ones?
I do enjoy sports. My favorites are football and basketball, both college and pro. Since I'm from New York, I support my New York teams – Jets, Giants, Knicks and Nets. I also enjoy watching track and field, college and pros.
If you could have dinner with any writer living or dead, who would it be and why?
Oh, I love this question and I've actually been thinking of this. I would love to chat with Alexander Dumas. I loved the action and adventure of The Three Musketeers and am fascinated with the theme of The Count of Monte Cristo. I would love to ask him about his motivation and his research.
Thank you again for inviting me to visit with your community. It's been a pleasure and an honor. You and your community are always welcome to visit my website at www.AuthorReginaHart.com. My email address is BooksByPatricia@yahoo.com. Don't be a stranger.
That was fun! Thank you for visiting Patricia!!
Trinity Falls – Blurb:
Small town life has its rewards …
Ean Fever is burned out by the hectic pace of New York City and his cutthroat law career. Longing for a sense of community, he's returned to his hometown of Trinity Falls, Ohio. Maybe he can even help save the Town Center from greedy developers looking to destroy its small businesses—like Books & Bakery, owned by Megan McCloud. Megan was once an awkward girl next door, but Ean discovers she's grown into a strong-willed, beautiful woman…
Megan isn't the only strong-willed McCloud. Her cousin, Ramona, is the town mayor. And as usual, Ramona is trying to take away what Megan wants most. As teenagers, that meant Ean. Now Ramona wants to take away her business. But Megan has learned how to fight. And she soon realizes that Ean is ready to fight with her—and for her. Because when Ean finds himself falling for the woman who's adored him all along, he'll have to convince her that he's not leaving again. At least not without her.
You can read an excerpt by following this link. 
Trinity Falls
By Regina Hart
A Kensington Publishing mass market paperback small town contemporary romance
Release date: Sept. 3, 2013
ISBN 10: 075828652X
ISBN 13: 978-0758286529
$6.00 U.S.
Pre-order from Amazon
Pre-order from Barnes & Noble
Pre-order from Books-A-Million
Pre-order from Indie Bound
Pre-order from Powell's