I watched the movie Dracula Untold, wondering how it would differ from Dracula 2000 with Gerard Butler, Dracula with Gary Oldman, Dracula with Frank Langella and Dracula with Christopher Lee or Bela Lugosi, and how it would be the same.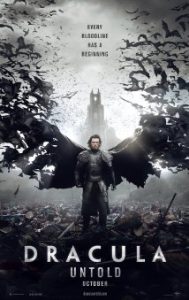 Origin stories for Dracula are not new.  Wes Craven's Dracula 2000 had what I considered to be one of the most original ideas for an origin story with Dracula actually being the same Judas that betrayed Christ.  Gary Oldman's portrayal of Dracula was based off of the historical figure Vlad the Impaler as does the newest origin story Dracula Untold.  But, the story of Dracula as written by original author Bram Stoker does not give an origin story to the infamous vampire.  As a matter of fact, after Jonathan Harker's tale, written entirely as a diary, we see little of the vampire throughout the rest of the book.  What we know of Dracula is told through journals, diaries, newspaper readers and the like.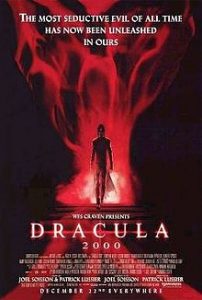 So why is it that a book written about a horrible monster feeding off the blood of the living has become a romantic hero?  Is it his strength?  His immortality or the promise of it should he choose to make you his own?  Is it the wisdom and cunning of the ages he's acquired through massive experience in all things?  Have we secretly drawn the conclusion that a man with that much life experience must have a great deal of sexual prowess and experience?
We've seen Dracula as a monster, murderer, defiler of women, but we've also seen him as a victim, dark hero, savior and lover.  It is, perhaps, the merging of the two sides of Dracula, monster and lover, that draw us to him.  We know he is bad, forbidden and could hurt us, yet, we want to win his favor, have someone like that be out protector, or lover.
The description of Dracula, in the novel, tells us he is quite old when he first meet Jonathan Harker.  By Harker's accounting, Dracula is unattractive, scary even.  He considers Dracula a fiend.  But, as Dracula prepares to leave for England he begins to change and slowly becomes younger-looking.  Certainly, Dracula's taste in women is clear.  He likes them stunningly beautiful.  Though, through the movies Mina, said to be the object of Dracula's desire though in the book she is simply a means of revenge and sustenance, she is attractive, but not stunning like the female vampires Harker is seduced by at Dracula's castle.
My first encounter with a sexy Dracula was with Frank Langella's portrayal of the dark hero.  Langella declined to do a second Dracula movie because he said he didn't want his acting career defined by such a role, as it was for Bela Lugosi who was buried in his Dracula costume.  But, even looking back on the Christopher Lee Dracula I recall finding him alluring and interesting, perhaps because he was different, dangerous and desired a woman.  I was much younger when I watched those, but even as a pre-teen and young teen, I understood that I was drawn to someone who was supposed to be a monster and it was confusing for me.  Since then I understand why, just as Hollywood understood and exploited those reasons.  We crave the forbidden.
Not all vampires are Dracula and not all vampires are sexy.  30 Days of Night shows us just how horrific vampires can be as the creatures are more ferocious, reminding me fast-moving zombies.
Some vampire movies have more of a comical twist to them even as they are portraying vampires.  Lost Boys and Fright Night (Chris Sarandon)  for example had a touch of humor or at least a bit of teen angst, both movies going on to be very successful.
And it's not just movies that take advantage of the dark, sexy and forbidden.  Christine Feehan's Carpathian series has been a huge success for many years and there are other fiction writers reimagining Dracula such as Mary Shelley's League of Supernatural Hunters by Sheila English.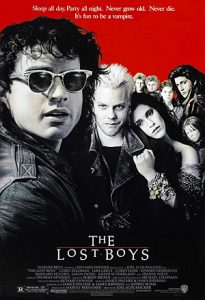 Immortality, power, forbidden, unique all seems to equal sexy and the number of vampire movies exploiting that will continue to birth stories that people will want to read, watch or listen to.
What vampire story has drawn you in the most?  What was the sexiest tale of Dracula?  Has a vampire story ever scared you?
Come, Children-of-the-Night, speak into the darkness and share your secrets.