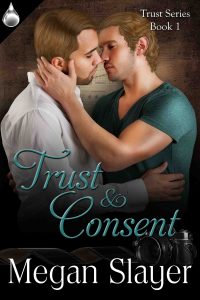 Raylan Greene never expected the guy next to him in American History class to be so hot. Then again, he wasn't looking for a relationship either. But this photographer knows a good subject when he sees one. The blond-haired guy with the sad eyes captivates him. The trouble is Raylan's into rope bondage and he needs that special someone to be his partner. A tall order, indeed.
Chase Tate can't take his eyes off Raylan. When they're together, even if only in class, the words and tunes to songs fill his brain. He's found his muse—if only he can grab Raylan's attention. He's scared his past and the secrets he's kept buried will drive Raylan away.
Will Raylan be able to accept Chase despite the issues in his past? Will Chase run once he finds out about Raylan's fetish? Or will these two scorch the sheets and find a love to last a lifetime?
EXCERPT:
Another semester, another class and no hotties in the bunch. Raylan Greene sat back in his chair and opened his notebook. He never should've waited until the summer semester of his junior year at college to take the American History class, but his schedule always ended up so full. He'd finally found the time—in the hottest months of the year.
The pale blue paint flaked at the corners of the room and the desks had seen better days. Most of the table tops were decorated with names carved into the wooden surface. Everyone from Albert to Zach had left a mark.
Footsteps thumped in the hallway and the building buzzed with conversation. Some of the girls sat together and chattered. Two guys near the door argued about a comic book movie Raylan wanted to see, but hadn't been to the theater to view. One of the guys sported a football jersey and regaled his friends with stories from the latest practice session.
Raylan glanced around the classroom at the various students. He recognized a couple of the guys from other classes, but none of the men in the room appealed to him. He groaned. He had to be one of the older students in the room and all because he hadn't worked the class in during his freshman year.
He hadn't been a freshman in a long time, but he felt like he'd been in the photography thread forever. The students in the photography division all knew each other. Once they'd paired off in romantic relationships, those who hadn't found a partner didn't really date the others. He'd gone out with a few guys, but none for a great length of time.
He'd just about given up hope when a young man strolled into the room. The guy quickened his pace and collapsed in the desk beside Raylan.
"That was close." He plunked his books on the desk top. "I had the wrong room assignment written down."
"That can happen." Raylan smiled at his classmate. "I'm Raylan."
"Chase." He stuck out his hand. "I'm not usually late."
"You're fine. We've got another five minutes. Professor Alemonde walks at his own pace." Raylan studied Chase. He'd seen his share of good looking guys before, but something about Chase caught his attention. Maybe it was the shaggy hair hanging to his collar or the slightly bewildered look in his brown eyes, but Raylan wanted to photograph him. He preferred strong men, but not overly muscled. Chase seemed to fit the bill. Was he a hairy guy? A top? A bottom?
"I feel so silly." Chase opened his notebook and shook his head. "The wrong room number. I've been on this campus almost three years now. You'd think I'd check this stuff." He moved his guitar case to beneath his seat. A myriad of stickers decorated the worn faux leather surface of the case. "If this gets in the way, tell me. I can't control the thing sometimes."
You purchase Trust and Consent at:
Available at:
Amazon
All Romance eBooks
Isbooks
Barnes and Noble
About the Author: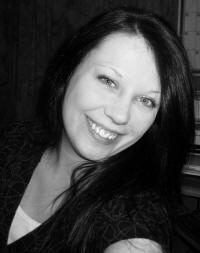 I love storytelling and weaving images with words. There's something magical about a happily-ever-after that draws me to a story. Be it spicy and suspense-filled or lusty hot and bothered, I'm game for a good book.I'm still learning and growing and I hope you'll join me. It's been a crazy ride, but it's totally worth it. You'll see.
I've always dreamt of writing the stories in my head. Tall, dark, and handsome heroes are my favorites, as long as he has an independent woman keeping him in line.  I love playing with words and letting the characters run wild.
NASCAR, Ohio farmland, dirt racing, animals and second chance romance  all feature prominently in my books.  I also write under the pen name of Megan Slayer. I'm published with Total-E-Bound, Changeling Press, Liquid Silver Books, Shara Azod Publishing, Turquoise Morning Press, Decadent Publishing and The Wild Rose Press. Come join me for this fantastic journey!  Learn more about Megan by visiting her website.