One thing you'll remember about Virginia Gray when you speak to her is her excitement.  She truly loves her characters and it shows. If you love romantic comedies, you'll definitely want to catch the recap blog for Bestselling Author, Virginia Gray's show. Her latest novel, The Interview, is the prequel for Amazon #1 Bestselling novel, The Carrot! Virginia Gray is graduate of Wake Forest University, and a former university professor. And while much of her adult life has been spent writing nonfiction, she decided to pursue a career writing fiction instead. And readers will be very happy she did! Her latest novel, The Interview, is a prequel to her highly acclaimed novel, The Carrot, book two in the Susan Wade Saga.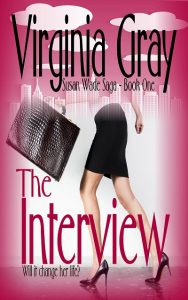 Book Blurb:
Get ready to fall in love with Susan Wade: goddess of business, woman of mystery, ruler of the free world…if she can land a job, that is. A real one. Like, one that pays!
With graduation looming, Susan Wade's job prospects are bleak. Following her semi-boyfriend to the bowels of Texas or managing a dilapidated diner are her only options until she's unexpectedly offered the  interview of a lifetime. But when a corporate shark challenges her integrity, will she blow her chance at this dream job or swallow her ego? Find out in this hilarious comedy, rife with psychotic roommates,  questionable fashion choices, and an epic search for the perfect cup of coffee.
Click on the book cover image to listen to the podcast!
Connect with Virginia Gray on Social Media:
www.virginiagraynovels.com
www.twitter.com/VirginiaGraybks
www.facebook.com/Virginia.Gray.Author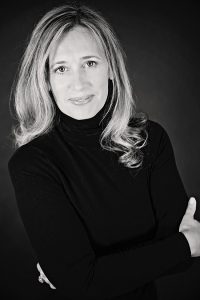 Virginia Gray