There are many things that I love about chatting with award-winning and bestselling author, Deborah Fletcher Mello. Her calm, sultry voice is one of them…the second, is her love and passion for her craft. Don't believe me? The next time you see Deborah, ask her about any of the characters in her novels and watch her eyes light up…especially about those Stallions!, Here's a little more on her latest must-read, Guilty Pleasures: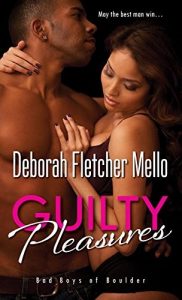 Book Blurb:
Former NBA star Alexander Barrett has slam dunked his career into second gear with the grand opening of his hot new gym in Boulder, Colorado. But his excitement is tempered when his estranged twin brother, MMA title holder Zachary "The Hammer" Barrett returns home from Thailand. Alex has never forgiven Zach for marrying his college sweetheart. And while they're now divorced, his bitterness lingers.
Zach hoped to re-connect with his brother, but when his personal assistant and trainer, Sarai Montri, arrives, their rivalry is soon reignited. Highly educated, not to mention gorgeous, the former Miss Thailand captivates Alex for the first time since his heartbreak. But Sarai's devotion to Zach only stirs up the past. Will the brothers' competitive natures tear them apart once more–with Sarai caught in the middle? …
Click on the book cover to hear Deborah Fletcher Mello's podcast!
Connect with Deborah Fletcher Mello on Social Media:
http://deborahmello.blogspot.com
www.facebook.com/DeborahFletcherMello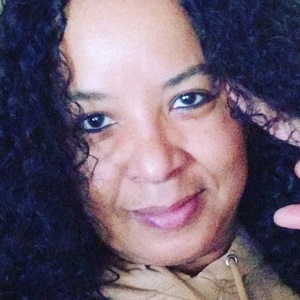 Deborah Fletcher Mello
Great Contemporary Fiction!