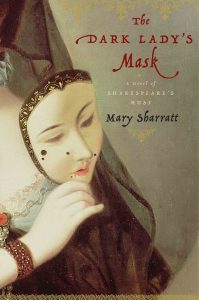 The Dark Lady's Mask: A Novel of Shakespeare's Muse by Mary Sharratt
Shakespeare in Love meets Shakespeare's Sister in this novel of England's first professional woman poet and her collaboration and love affair with William Shakespeare.
London, 1593. Aemilia Bassano Lanier is beautiful and accomplished, but her societal conformity ends there. She frequently cross-dresses to escape her loveless marriage and to gain freedoms only men enjoy, but a chance encounter with a ragged, little-known poet named Shakespeare changes everything.
Aemilia grabs at the chance to pursue her long-held dream of writing and the two outsiders strike up a literary bargain. They leave plague-ridden London for Italy, where they begin secretly writing comedies together and where Will falls in love with the beautiful country — and with Aemilia, his Dark Lady.
Their Italian idyll, though, cannot last and their collaborative affair comes to a devastating end. Will gains fame and fortune for their plays back in London and years later publishes the sonnets mocking his former muse. Not one to stand by in humiliation, Aemilia takes up her own pen in her defense and in defense of all women.
The Dark Lady's Mask gives voice to a real Renaissance woman in every sense of the word.
You can purchase The Dark Lady's Mask: A Novel of Shakespeare's Muse at:
Amazon
About the Author: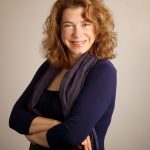 The author of five critically acclaimed novels, Mary Sharratt is an American who has lived in Germany and England for more than two decades. A passionate Shakespeare enthusiast, her explorations into the hidden histories of Renaissance women compelled her to write The Dark Lady's Mask. She lives in Lancashire, England.
Visit Mary online at:
Website
Facebook
Goodreads
Twitter