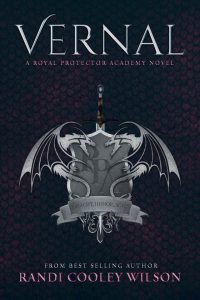 Vernal, A Royal Protector Academy Novel by Randi Cooley Wilson
Serena has a bright future etched in stone.
Tristan has a dark past that haunts him.
Together, they have a love that can never be.
Sheltered, and unable to escape her bloodline, Serena St. Michael has spent the last two years training at the Royal Protector Academy. Struggling with a dark past, Tristan Gallagher's current assignment is to protect a lifetime of secrets. One chance encounter will change everything. Serena must decide if she will follow her heart, forsaking all she's ever known and risking a future worse than non-existence. Tristan will break every rule to save Serena, even if he can't keep her. In their world of darkness, one love will ignite an ancient war. When pasts collide with the present, and secrets are revealed, will love be enough? Or will one lie destroy it all?
When you've hidden behind a mask for so long, would you reveal yourself for love? Vernal, the first novel in The Royal Protector Academy series is a dangerously exciting and darkly romantic tale that will take your breath away.
EXCERPT:
PROLOGUE
SERENA
With the spring come new beginnings.
Twenty years ago, amid the serenity of a winter snowfall, I was born into the London clan—a royal family of gargoyle protectors that for centuries has devotedly safeguarded mankind against evil.
There are many who would say it is a great honor and privilege to be Serena Elizabeth Vivian St. Michael, daughter of Abigail and Callan, princess and sole heir to the crown of the revered gargoyle protector race. My clan has fought darkness, overcome betrayals, restored balance, prevented a war, and solidified an honored place among the supernatural and divine worlds—all because the London clan of gargoyles carries a highly sought-after protector lineage: the dragon spirit.
You see, in the seventh century, a dragon named La Gargouille lived near a town on the River Seine in France. Legend has it that he was so grotesque to look at, his appearance alone would ward off evil spirits. But instead of protecting the town, La Gargouille terrorized it, until the archbishop of Rouen, St. Romanus, killed it.
Just before the beast was slain, the dragon sank his teeth into Romanus's shoulder, a breath from piercing the archbishop's heart. Unbeknownst to both, the violent action caused their bloods to mix—a tying feat that caused the dragon spirit and a divine soul, to become bound together for eternity.
At the time, no one knew that La Gargouille was a demon sent by the dark army. By attacking a man of God, Hell hoped to start another war. But in the end, they were unsuccessful.
By tethering the dragon—a demon of darkness—and an archbishop—a soul of heavenly light—together, Heaven created a secondary army: the gargoyle race. It is a lineage designed for one purpose: to protect mankind against evil.
Every descendent that has been produced from the archbishop's line since has been eternally bound to the dragon, including my family, the London clan of gargoyles. We proudly carry the bloodline of Romanus and the dragon, our clan's identifying mark. This in itself makes us the most powerful clan in existence. Yet my family's legacy extends beyond the normal good-versus-evil saga.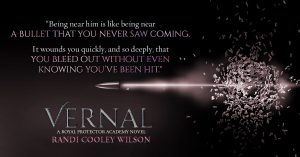 Before my birth, my uncle, Asher St. Michael, the king of our race, was assigned to protect a human named Eve Collins. She was created as a divine secret. The only one of her kind, Eve was born of a non-fallen angel and human. To ensure her safety, the archangel Michael, her father, promised the Angelic Council that her continued existence would guarantee Heaven's gates were safe from Hell's dark army.
As a precaution, Michael designed the divination of redemption, preordaining the souls of the daughter of light and prince of dark to join together; their sacrifice—love. In the end, their love conquered all, preventing another war between Heaven and Hell, and solidifying the connection between the dragon and the divine spirit for centuries to come, thus guaranteeing our race's existence.
As romantic as my aunt and uncle's tale may seem, growing up in the shadow of their epic fairy tale was never easy, and as the only child produced from any of the London clan's three couples, I have been bestowed the great honor of being next in line to the throne—an obligation I'm not interested in fulfilling. Alas, my oaths of duty, honor, and protection bind me to heed my vocation. As a protector, free will doesn't exist. Our lives are not our own. We were created only to protect.
My world is not filled with happily ever after. It's full of realism, treachery, and falsehoods.
When I was a young child, my mother and father would say that I was their piece of serenity in an existence filled with turmoil. The expectations that come with being a gargoyle born into the royal St. Michael family, and the London clan, are a heavy burden to carry. Those expectations chain me to vows, which are impossible to ignore.
But I am not them.
Their legend is not my ending.
This is my story. My beginning.
I am the next chapter of the London clan protector legacy.
My future was etched in stone until the day Tristan Gallagher swooped in, with his dark past and guarded secrets. The moment we met, I fell under his spell. It was a fatal mistake forcing us to choose between our hearts and bloodlines, trying to pull us apart with oaths and obligations.
Our love will ignite an ancient war.
Our pasts will collide with the present.
And one lie will destroy it all.
Welcome to the Royal Protector Academy.
You can purchase Vernal, A Royal Protector Academy Novel at:
Amazon
Barnes & Noble
iBooks
About The Author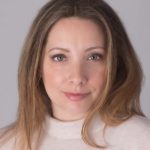 Randi Cooley Wilson is a bestselling author of paranormal, urban fantasy, and contemporary romance books. Randi was born and raised in Massachusetts where she attended Bridgewater State University and graduated with a degree in Communication Studies. After graduation she moved to California where she lived happily bathed in sunshine and warm weather for fifteen years. Randi makes stuff up, devours romance books, drinks lots of wine and coffee, and has a slight addiction to bracelets. She currently resides in Massachusetts with her daughter and husband. Randi loves to hear from readers, you can reach out to her via social media:
Twitter: R_CooleyWilson
Facebook: www.facebook.com/authorrandicooleywilson
Goodreads: www.goodreads.com/RCooleyWilson