LOVE ME, MASTER ME (Dungeon Fantasy Club, Book 6)
by Anya Summers
Delilah Gregory is an opera superstar, enchanting the world with her soaring voice and voluptuous form. When her long-time friend, Declan, asks her to perform at his wedding, she can't refuse, and heads to Mullardoch Manor in Scotland. She's looking forward to finding a Dom to play with while she's there, although with the demands of her career, and still recovering from her ex's betrayal, the last thing on earth she's looking for is an actual relationship.
Bastian Dean is a rock star, playing to sold-out stadiums worldwide. His bedroom tastes have always been on the wild side, and the only way he can find satisfaction is when he has a bound submissive begging for his touch. Unlike most rock stars, he keeps his dalliances to bona fide members of the Dungeon Fantasy Club – and as far away from the tabloids as possible. When he meets the ethereal beauty Delilah at the manor, Bastian is determined to enjoy the beautiful, submissive woman's bounty.
Delilah is stunned by the ecstasy she finds within Bastian's arms. She doesn't even like the man much – aside from what he can make her feel even as he disciplines her bare bottom. But despite her misgivings about him, what starts out as a bit of fun and play in the dungeon soon turns into a relationship, where Delilah finds herself healing under Bastian's passionate touch.
When the demands of her career and a threat from her past intervene, Bastian must use every note in his arsenal to convince Delilah that theirs is a duet worth singing. But can she be convinced to trust him with her heart?
Publisher's Note: While this is the sixth book in the Dungeon Fantasy Club series, it – like all the others – can be enjoyed as a standalone. This story contains explicit erotic and BDSM scenes, so if such material is likely to offend you, please do not read it.
EXCERPT:
Shaking off her malaise, Delilah set her purse on the floor a few steps away, and then took up her stance. Singing and music, for Delilah, was the one place she could escape reality—or it had been until recently. It was her heart, the better parts of her soul and, for her, was where her internal peace resided. She hoped she could eventually retrieve the parts of it she'd allowed Ethan to tarnish.
She rolled her shoulders, working out a few of the kinks from her travels, expanded her chest, filling her diaphragm up with oxygen, and slid into her rendition of Ave Maria. As the notes and her voice permeated the space, workers who hadn't laid down their tools stopped mid stroke. Everyone's eyes shifted to her as her voice rose with the cadence, trilling over a high note. She blocked out their stares. She always did, turning inward until there was nothing but the melody inside her veins. The room and its inhabitants dimmed as her voice soared.
This was the one space where everything made sense to her, where Delilah felt at home. She didn't get stage fright; not really, she'd always just focused on the way the music made her feel and where it took her when she was on stage.
After Delilah's voice hit the final note, ending the song, the room was deadly silent. There were tears in Zoey's eyes as the workers began to clap and hoot their appreciation.
"Not to interrupt, but where would you like the band to set up?" A deep bass male voice reminding her of molasses boomed over the applause.
There was an audible gasp. And was that a 'squee' from the bride-to-be as she turned toward that male voice? Delilah's gaze shot to the rude interloper, only to spy mega-watt rock star Bastian Dean of the band The Harbingers, with his hands shoved in his ripped jean pockets, replete with a bad boy half smirk and devil may care confident vibe rolling off his hot rod body. He had managed with a few choice words to remove the focus off her and redirect it toward himself.
Her hands clenched. Either that or she'd do the man bodily harm. It wasn't that she craved the spotlight, but dammit, Ethan had done the same thing, using her voice to pretend he was the star of the show. It had been a way to erode her personal power and confidence in herself.
"I can't believe you are really here!" Zoey said with an audible girlish sigh, her voice filled with a tone of reverence.
"In the flesh, love. Where would you like the real band to set up? No offense, just never been one for music that's as old as dirt." He directed the last of his words to Delilah as he sauntered into the room toward Zoey, his long strides eating up the distance between them.
Delilah straightened her spine and headed toward the group. She'd graced the stage with icons that spanned multiple generations, withstood arrogant directors and fellow cast members, and even a manager and ex-boyfriend who acted like he owned her, so she would not bow before this arrogant jerk.
"That's all right; most pop stars don't understand what it means to make music with staying power," she said.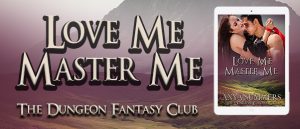 At her intentional dig, Bastian briefly scowled in her direction before he brought Zoey's hand up and kissed the back of it; all gentlemanly like. She didn't buy it for a second. Delilah knew his type all too well. The music superstar playboys, who were offended if a person didn't bow down before them.
Apparently sensing the impending fireworks between Delilah and Bastian, Zoey interrupted. "Delilah, it was gorgeous. I think the Ave Maria is the one we should go with. Now, Mister Dean…"
"Please call me Bastian."
"If you'll follow me, I'll show you to the ballroom, where I believe the stage is already finished, and you can begin your preparations there. Jared, why don't you show Delilah to her room? Delilah, I will meet you back in the library for some lunch in thirty minutes."
"Take your time."
Zoey escorted Bastian Dean from the conservatory as Kara and company resumed their activity around her. Delilah tried to keep her face blank, to not show how irked she was over Bastian Dean's comments. If she wasn't so raw, normally it wouldn't faze her, but Mullardoch was supposed to be a safe haven for her.
Jared wrapped his arm around her as they left the room, pulling her out of her funk.
"You were lovely as ever, lass. Don't worry much over Bastian. He can be a royal ass but he means well."
"I won't." But that was a lie. She would worry over it. And as for Bastian's ass—she'd like nothing more than to give his well-formed posterior a swift kick.
You can purchase Love Me, Master Me at:
Amazon  https://goo.gl/QlTE9u
Blushing Books  https://goo.gl/xJEsov
All Romance Ebooks https://goo.gl/MVM4xo
About the Author:
Born in St. Louis, Missouri, Anya grew up listening to Cardinals baseball and reading anything she could get her hands on. She remembers her mother saying if only she would read the right type of books instead binging her way through the romance aisles at the bookstore, she'd have been a doctor. While Anya never did get that doctorate, she graduated cum laude from the University of Missouri-St. Louis with an M.A. in History.
Anya is a bestselling and award-winning author published in multiple fiction genres. She also writes urban fantasy and paranormal romance under the name Maggie Mae Gallagher. A total geek at her core, when she is not writing, she adores attending the latest comic con or spending time with her family. She currently lives in the Midwest with her two furry felines.
Visit her website here:
Visit her on social media here:
http://www.facebook.com/AnyaSummersAuthor
Twitter: @AnyaBSummers
Goodreads: https://www.goodreads.com/author/show/15183606.Anya_Summers
Sign-up for Anya Summers Newsletter
Don't miss these exciting titles by Anya Summers and Blushing Books!
Dungeon Fantasy Club Series
Her Highland Master, Book 1
To Master and Defend, Book 2
Two Doms for Kara, Book 3
His Driven Domme, Book 4
Her Country Master, Book 5
Love Me, Master Me, Book 6, September 16, 2016
Submit To Me, Book 7, October 15, 2016
Her Wired Dom, Book 8, November 14, 2016
Rafflecopter Giveaway- 5 Ebook copies of Love Me, Master Me
<a class="rcptr" href="http://www.rafflecopter.com/rafl/display/e4be888291/" rel="nofollow" data-raflid="e4be888291″ data-theme="classic" data-template="" id="rcwidget_4q2esi2s">a Rafflecopter giveaway</a>
<script src="https://widget-prime.rafflecopter.com/launch.js"></script>
Facebook Link: http://gvwy.io/gpeoorq