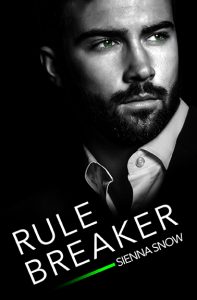 RULE BREAKER By Sienna Snow
She controls a technology empire. He controls her.
At just 28 years old, Arya Rey has become queen of the tech world. While she is highly respected as a philanthropist and fearless businesswoman, no one would suspect that beneath her controlled exterior simmers a private passion. A desire never spoken of in Boston's elite social circles. A need for submission, for satisfaction, for the kind of exquisite pleasure that can only be provided by one man . . . her billionaire ex-lover Maxwell Dane.
It's been five years since Max and Arya last met. Five years that they've longed for the feel of each other's skin. Max always takes what he wants, and he wants Arya back. But it's more than the memory of her broken heart that makes her resist. During their time apart, Arya has collected secrets of her own. She can give Max her body, but can she give him the truth?
EXCERPT:
I walked toward the conference room door and stopped. The smell I'd never forget lingered in the air: spiced cologne, crisp linen, and soap. My heart clenched. Five years of separation, and I still recognized his scent.
Oh God, he wouldn't dare.
Milla and her bad omens. My hand trembled as I clutched the strap of my bag and the other steadied my stomach. Maybe I should turn around and head to my office. I shook the possibility from my head. Never show weakness. I wasn't the vulnerable woman I used to be.
"Arya, are you okay? Your face is pale. Do you want me to get you anything? Water?"
Kerry's words snapped me out of my stupor. "I'm fine, Kerry, don't worry. Let me take a moment before I give up official control of my baby to someone else," I lied.
I took a deep breath, opened the door, and entered the filled conference room. The tension bombarding me was thick enough to cut. Milla's worried expression and Lex's angry one spoke volumes.
I smiled at Carmen and the few members of her team I recognized and moved toward Milla and Lex. I couldn't bring myself to look at the other end of the table. My skin prickled. His presence overpowered the room.
Get yourself together, girl.
Maybe if I ignored him, I wouldn't have to acknowledge his existence.
"I apologize for the delay. Please continue," I announced in my most professional voice.
Remember to fake it until you make it.
Lex gestured to the seat next to him. "Arya, we decided to wait for you to begin. Ms. Dane has informed us of a few changes to our original plan. Due to other project commitments she will be stepping aside, and Mr. Dane will be replacing her."
What? Without a second thought, I glanced at the other end of the table as I sat down. Emerald eyes stared back at me. Damn him and those eyes. My heart pounded as if it would explode out of my chest.
Stay calm, Arya.
Lex moved his hand to my back, trying to give me comfort.
The last time I'd gazed into that face was through tears. I was in South Africa on a service trip to transport technology to female-run communities, and Max was there working through his own private demons, including the murder of his father. Today, at thirty, he looked almost the same, just a bit harder and more enchanting.
"I don't believe that would be the best course of action given the transition plan we worked with Ms. Dane for the past two months to create. She's an integral part of our strategy and implementation," I interjected without my voice quivering.
Max smiled and held my gaze. "I'm sorry to disappoint you, Ms. Rey, but Carmen departs for Europe this afternoon. That leaves me as your only option. I'm confident you and your team can get me up to speed in no time."
I bet the cocky bastard planned this from the beginning. Why would he do this?
I ignored his challenge and turned toward Lex. "Is it possible to place the merger on hold until these new circumstances are ironed out? I want to make sure these surprise changes aren't a regular occurrence. Besides, I'm not sure Mr. Dane possesses the stamina or the time to understand the nuances of the technical aspect of this transition." Man, I sounded seriously bitchy.
Lex seemed surprised by my remarks as well. He shook his head, but before he could speak, Max interjected, bringing my attention back to him.
"Ms. Rey, as I'm sure Mr. Duncan, your head legal counsel and adviser, will inform you, there is no placing anything on hold. We signed and executed the contracts yesterday. You're stuck with me for the long term." Another smile touched his lips as he scanned my face and quirked a brow. "I promise to be your number one student and study everything you require me to learn."
My breath hitched. I'd said those exact words during our first night together many years ago.
Damn, he'd backed me into a corner. If I continued arguing, everyone would see my personal issues with him. Fine. If he wanted a crash course, he was getting one.
YOU CAN PURCHASE RULE BREAKER AT:
Amazon
Barnes and Noble

ABOUT THE AUTHOR: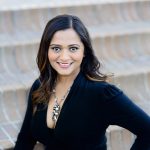 Born in London, England, Sienna Snow moved to the USA at the age of five. From an early age, she learned to balance two cultures, keeping her Indian traditions alive while learning the ins and outs of America. Her love of reading started at a very young age with "Beezus and Ramona." By the time she entered high school, a girlfriend introduced her to Bertrice Small and Jude Deveraux (much to the horror of the nuns at her Catholic school), and an avid romance reader was born.
Writing was her childhood aspiration, but her loving parents encouraged her to seek a "real job."  So, she placed her secret passion on hold and went on to receive two bachelor's degrees and two masters degrees.
After a prolific career as a management consultant and the completion of her husband's medical degree, she became a stay at home mom and PTO Goddess.
Sienna has a deep-rooted love for travel and planning vacations years in advance. Her goal is to visit all seven continent in the next ten years. When she is not writing, traveling, or reading, she spends her time with her husband and two children.
Sienna writes sexy romance, some with a lot of heat and spice and others with a bit of fantasy. Her characters represent strong women of different cultures and backgrounds, who seek love through unique circumstances.
Find out more about Sienna at her website.