Our Christmas story theme continues on Book Lights as host Debra Parmley chats with romance author Lisa Watson about A Fiancé for Christmas and about the joys of writing Christmas romances.
Listen here Tue. Dec. 20th at 8:30 p.m. eastern!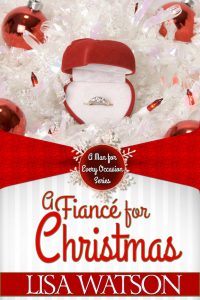 About A Fiancé for Christmas:
How do you work in the Christmas industry, and not love Christmas?
Alyssa Bailey has lost count of how many times either she, or someone she knows, has posed that question. It's not that she dislikes this time of year, but it's a painful reminder of what she no longer has: her father. Now family gatherings don't feel the same.
Throwing herself into her job, Alyssa soon becomes indispensable to her boss, Julian Hawthorne. When she literally runs into Niles, Julian's younger brother, she leaves an indelible impression. Soon, she finds herself working with Niles, and his mother, Nadine Ray Hawthorne on an annual holiday event at a local Children's hospital.
Niles Hawthorne is surprised to find that he and Alyssa have much in common. It doesn't take him long to realize that his unexpected partnership with Alyssa is special. She's talented, funny, and drama-free. Something that he's come to appreciate lately.
When they discover that unexpected loss is another similarity they share, their bond grows.
Eventually, neither can stop the undeniable pull of attraction.
Will this Christmas bring Alyssa a love that lasts forever, or will the company's ironclad rule of no employees dating keep them apart?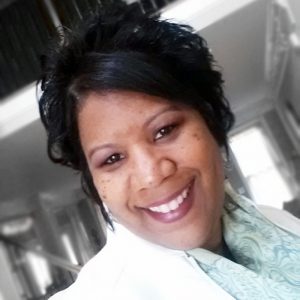 About Lisa Watson:
A native of Washington D.C., Lisa Watson writes multicultural novels in the Contemporary, Romantic Suspense, and Sweet Romance genres. Having her debut novel nominated for Best Contemporary Fiction, sparked Lisa to continue creating engaging storylines, strong characters with universal appeal, and a keen sense of humor.
Lisa loves traveling, so weaving beautiful destinations into the pages of her novels as lush backdrops, or the heritage of her characters is not uncommon.
Lisa's series for the Harlequin's Kimani line, The Match Broker series, introduced readers to matchmaking guru, Norma Jean Anderson, aka The Love Broker. Her goal is to have her son, Adrian, and everyone in his immediate circle of friends, happily married—period. The first book in the series, Love Contract, debuted at #3 on Amazon's Bestseller list. Book two, Her Heart's Desire hit #1, was listed as one of 2014's Top 25 Books of the Summer, and Top 50 Best Reads. The final book in the series, Love by Design hit #2 on the Amazon Bestseller list.
Lisa has also written devotionals for the highly successful Mornings with Jesus series for Guideposts. She also writes sweet romances. A Heart for Christmas, and Two Hearts for Christmas are book one and two in the Love at Christmastime series, A Fiancé for Christmas, is book one in the A Man for Every Occasion Series. She also contributed to other anthologies, including A Summer of Stars novella for Summer Hearts: 6 Summer Tales of Sweet Romance.
Lisa works at Muse Technologies, a technology consulting firm, is the co-publicist for RT BookReview Magazine's annual RT Booklovers Conventions, and the host for Reader's Entertainment Radio show.
Married for twenty years, with two teenagers, and a Maltipoo, Brinkley, Lisa lives outside Raleigh, NC and is avidly working on her next novel, Interview with Danger, in The Interview Series.
Connect with Lisa on Facebook (NCLisaWatson), Twitter (@LisaYWatson), Goodreads, Pinterest, and at www.lisawatson.com.
And for more about the host of Book Lights, Debra Parmley, visit debraparmley.com
Book Lights  – shining a light on good books!