Tune in Tuesday Jan.  24th  when Book Lights host Debra Parmley chats with USA Today bestselling author Jamie Lee Scott about her latest book in the Gotcha Detective Agency Mysteries, Mary Had a Little Scam.
Listen here Tue. Jan. 24th at 8:30 p.m. eastern!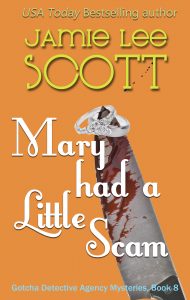 About Mary Had a Little Scam:
Jamie's latest book in the Gotcha Detective Agency series is Mary Had A Little Scam, which released earlier this month.
Blurb:
Charles has been gone for months, and Mimi's not feeling like being a private detective anymore. She's had it with the liars and the cheats. Speaking of liars and cheats, when she takes on a missing person case for a new client, she's thrown into a web of lies and deceit that ends in murder.
Come along
as once
again, MImi Capurro butts heads with her homicide detective boyfriend, Nick Christianson, when their cases cross paths. What surprises do her client and employees have in store?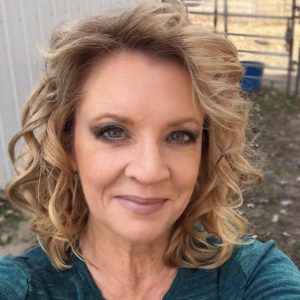 About Jamie Lee Scott:
Jamie Lee Scott is the USA Today bestselling author of the Gotcha Detective Agency Mysteries. Originally from the Central Coast of California, Jamie was swept off her feet by a dashing Iowa farm boy and moved to the Midwest.
After several years of running a restaurant with her husband, she felt the urge to kill people. Rather than going postal, she began writing mysteries.
Jamie also writes screenplays for feature films and TV. 
Her short film, No One Knows, was produced in 2012 and made its film festival rounds in 2013-14. It was nominated for multiple awards and won its category at Bare Bones Film Festival. In January 2015, No One Knows made its television debut on DirecTV, where it was voted Editor's Choice for ShortsHD.
Along with her critically acclaimed Gotcha Detective Agency series and Uncertain Mystery series, Jamie debuts her food blogger cozy mystery series in April 2017
Jamie lives on a farm with her family, their spoiled mini Austrailian Shepherd, two cats, and two horses. When she's not writing or reading, she's riding horses and competing in barrel races.
For more about Jamie Lee visit jamieleescott.com
And for more about host Debra Parmley visit debraparmley.com
Book Lights – shining a light on good books!