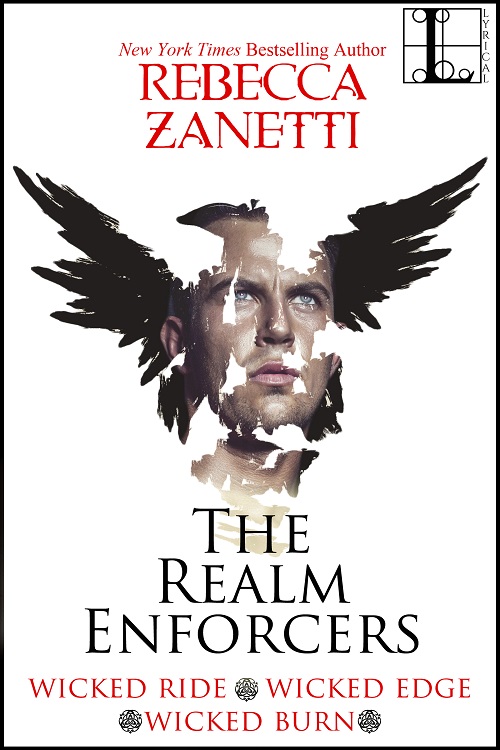 Traveling and Staying Healthy by Rebecca Zanetti
I've been traveling a bit lately, and last weekend I attend the Emerald City Comic Con, which was unbelievably fun.  From the amazing costumes to the movie stars to the fascinating panels…I want to go back right now.  One of my best moments was meeting Jason Momoa, who was the inspiration for the hero in Fated.  As you might know, Fated was the first book in the Dark Protectors series, which then led to the Realm Enforcer series.  The first three books of the Realm Enforcers are up in a boxed set right now, and I'm thrilled about that.
One of the ways I've learned to deal with traveling and staying healthy is to take along Vitamin C, healthy snacks, and 'Throat Coat' tea.  If you haven't tried this, you really should.  It's tasty, organic, and herbal.  I'm serious.  This stuff helps to keep you healthy at these conferences and during traveling. I was armed with my tea at the Comic Con, and I stayed healthy the whole time and didn't end up with 'conference cold' afterward.
Besides meeting Jason Momoa at ECCC , I also met Sam Heughan and saw Stan Lee.  Then I was on two panels and had an autographing.  Unfortunately, time was short, so I had to run from the autographing, meet a driver on the street, and rush to the airport to make it home in time for the Elton John concert that night.  Every once in a while, a plan comes together.  This time, it did.  I made it home in time, and Elton John was amazing.
Realm Enforcer's Sneak Peek:
WICKED RIDE

Seattle vice cop Alexandra Monzelle's short skirt and sex-kitten heels are tools to lure her suspects into talking about the deadly new drug hitting the streets. But Kellach Dunne is complicating matters. An affair with an immortal like him could undo everything—including every bit of her resistance . . .
WICKED EDGE
When Coven Nine Enforcer Daire Dunne spots Cee Cee across a Titan's of Fire party, it's not long before she's back in his apartment. Where after one overheated kiss, she drugs Daire and steals valuable files that can't fall into enemy hands. The second he comes to, the hunt is on . . .
WICKED BURN
Irish witch Simone Brightston didn't get to her position on the high council without serious power. But of all the men she's known, Nikolaj Veis is the hardest to intimidate. So when he pulls up on a roaring bike and tells her to climb on or fight it out, the only thing to do is grab a handful of jacket and hold on tight . . .
You can purchase REALM ENFORCERS at:
Amazon: http://www.amazon.com/s/?field-keywords=9781601838704
Apple: http://itunes.apple.com/us/book/isbn9781601838704?uo=8
GooglePlay: https://play.google.com/store/search?q=9781601838704&c=books
Kobo: http://www.kobobooks.com/search/search.html?q=9781601838704
B&N: http://www.barnesandnoble.com/s/9781601838704
About The Author: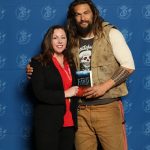 Rebecca Zanetti is the author of over thirty romantic suspense, dark paranormal, and contemporary romances, and her books have appeared multiple times on the New York Times, USA Today, Amazon, Barnes and Noble, and iBook bestseller lists.  She lives in the wilds of the Pacific Northwest with her own Alpha hero, two kids, a couple of dogs, a crazy cat…and a huge extended family.  She believes strongly in luck, karma, and working her butt off…and she thinks one of the best things about being an author, unlike the lawyer she used to be, is that she can let the crazy out.
Author Links:
Website: http://rebeccazanetti.com/
Twitter: https://twitter.com/RebeccaZanetti
Facebook: https://www.facebook.com/RebeccaZanetti.Author.FanPage