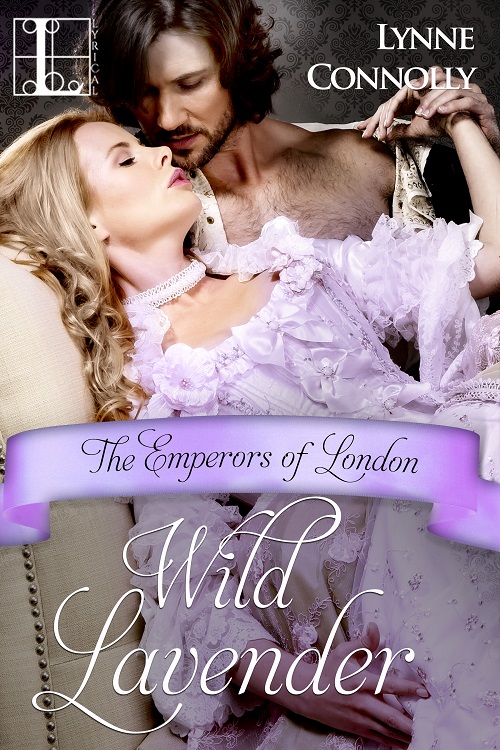 Wild Lavender by Lynne Connolly
I fell in love with the Georgians when I was nine years old. The longest love affair of my life, it persists to this day. We were doing a project on coffee and tea at school. All about how they are grown, harvested and manufactured, and then we came to the history. They showed us a picture of a coffee-house, and I was hooked. I loved the woman presiding over the scene, and the men sitting at the long table and I started to look up stuff for myself. They had booths as well as the long central table, and a lot of business went on there. Lloyds coffee-house, for instance, was the centre of the insurance industry and the start of the London Stock Exchange.
Then I started investigating the era. Shortly after that I discovered the novels of Georgette Heyer and I was well and truly hooked.
The Georgian era strictly encompasses the years 1714-1830, when the four Georges ruled Britain. That includes the Regency (1811-1820) when George III went mad (actually afflicted with porphyria, but unable to rule) and his son took over as Regent. George's brother William was king from 1830-1837, and Queen Anne was on the throne from 1702-1714. My heart is with the 1750's.
Why? To tell you the truth, I don't know. I saw the clothes, read some of the antics of the people, looked at the houses, and bam, I was in love.
Women had power in the mid-eighteenth century. Victorian women were hidebound, encouraged to make the home the centre of their existence. Georgian women refused to be bound by that. Although the law was heavily against them, denying married women their own property and the vote, there were ways around at least the former, and they employed men to work for them in places where they couldn't go. Women had their own businesses, and were heavily influential in many political and literary movements of the day. The literary salon, held by women such as Mrs. Elizabeth Montagu, not only fostered literary talent, but discussed radical reforms. The movement to abolish slavery started in the salons held by women, and the earliest ephemera are feminine items, scarves and fans.
People were not afraid to live in the Georgian era, and take everything life offered them. That's why I love writing books set in this era and why I'm still in love with it after so many years. When I came to write the Emperors of London, I got a chance to explore one of the most fascinating conundrums – what happened to the Stuarts after Culloden?
Wild Lavender by Lynne Connolly

Ravishingly beautiful and accomplished, Helena has her pick of suitable bachelors—and because she is the daughter of a powerful duke, her mother is determined she makes a good marriage. But Helena won't marry any of them, because she is in love with the son of her family's most dangerous enemy. Though she has now been rebuffed by her beloved, she is resolved to win him back—no matter the cost.Tom's forbidden love for Helena has only intensified over the years of their separation. But the discovery of his true roots has changed everything. His secret spells danger for his family and everyone he loves. Devoted to Helena, he will sacrifice anything—even his one great love—to keep her safe. And soon, caught between warring factions and hounded by a deadly assassin, the couple will be swept back together in a fight for their lives, and their destiny…
You can purchase WILD LAVENDER at:
Amazon: https://www.amazon.com/Lavender-Emperors-London-Lynne-Connolly-ebook/dp/B01HWKOFAQ
Apple: https://itunes.apple.com/mt/book/wild-lavender/id1153378205?mt=11
Kobo: https://www.kobo.com/gb/en/ebook/wild-lavender-3
B&N: http://www.barnesandnoble.com/w/wild-lavender-lynne-connolly/1124064095?ean=9781616505752

GooglePlay: https://play.google.com/store/search?q=9781616505752&c=books
About The Author: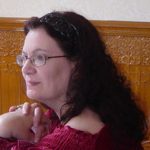 Lynne grew up in a haunted house in Leicester, England, and got used to telling the ghosts to shut up! She has lived a variety of lives, moving from the rock music world to the business world, and then to writing.
She has won awards and written best-selling books, although the writing is always her greatest reward. As Lynne Connolly she writes historical romance, and as L.M. Connolly spicy contemporary and paranormal romance.
Author Links:

Email me here:- lynne@lynneconnolly.com
Website: http://lynneconnolly.com
Twitter: https://twitter.com/lynneconnolly
Facebook: https://www.facebook.com/lynneconnollyuk
Blog: http://lynneconnolly.blogspot.com