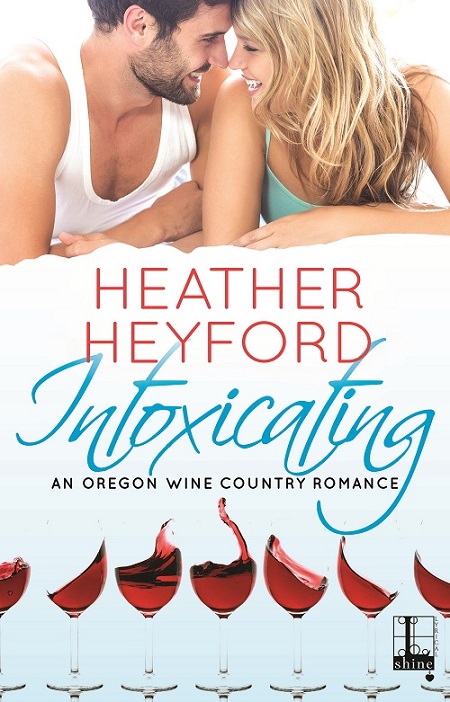 Getting Crafty with Heather Heyford
When I was two years old and living in the chilly Northeast, I was hospitalized for pneumonia. Left unattended for who knows how long, I colored my crib sheet solid before a nurse finally came in and took away my crayons.
After my family moved to hot, dry, west Texas I developed an obsession with fairies.  I'd take the box my mom's perfume bottle came in and lay it propped open in a corner of my yard with a sign that read "Fairy House," hoping to lure some transient sprite. Unfortunately the only thing I ended up catching were horny toads. I'd console myself by  jumping out of our sycamore tree while holding the sides of my mom's sheer yellow negligee out like wings. Since a negligee covered in snags kind of defeats the purpose of what a negligee is made for, my mom ended up giving it to me. I wore it constantly with only my shorts underneath. Paired with my plastic heels that clacked in a most satisfying way when I walked, I felt very fancy until my dad caught me posing in the street like a model in a catwalk and yelled at me to get in the house and put some decent clothes on.
During the years we lived in Europe my parents were determined we kids should learn everything we could about history. Almost every weekend found Dad behind the wheel of our Peugeot with a map. While my brother acted out after hours of being cooped up in the backseat, I tended to go inside myself. I imagined that along side the car ran a white horse with pink bridle and a long rein that I controlled. At traffic signals I would nicker instructions to her. No one batted an eye.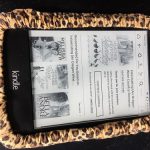 After art school, I found gallery representation for my paintings and I started to teach. Then a story taking shape in my mind ushered in a new creative stage. When the story wouldn't go away, I thought, pffft. I can write a book.
That first attempt went nowhere. But when my next effort, A Taste of Chardonnay, sold, I was thrilled. A year later came my second series. The Crush debuted to a warm reception, followed by Intoxicating. I've started gaining a following, and in 2018 my mass market series will debut with The Sweet Spot.
Collaborating on romance novels with a great publishing house truly is dream come true, but let's be real—steady deadlines can make me feel like that imaginary horse from my childhood. Only instead of being tethered to the car I'm tethered to my desk. And while there's no question that writing challenges my brain, sometimes my hands itch to pick up a paint brush or crayon. That's the best thing about crafts—you can let your inner artist come out and play and wind up with something you can actually use.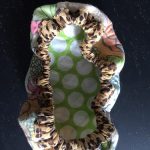 Sometimes all it takes to satisfy my creative urge is tweaking an existing recipe. Or the time I combined some fun prints in a unique way to make what I call my Kindle Cozy . . . super comforting to hold in my hands on winter nights. Oh, and did I mention it's reversible?
When I started having book signings, I personalized a tablecloth by photocopying my cover images onto transfer paper, then simply ironing them on. You can decorate virtually anything that's made of fabric, even if it's 3-D. For instance, I sewed a transfer right onto my cloth luggage.
My daughter indulges her creative side by demonstrating cosmetics on her own Youtube channel. She travels extensively for her job, and the last time she was home I noticed that her make up bags had seen better days. So I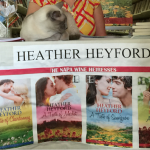 ordered some plain, unbleached cotton cosmetic bags from Etsy. One day soon—after I get in my word count—I'm going to download a few copies of her unique Youtube logo and iron them onto the bags. It's a fun present idea: inventive, useful and one-of-a-kind. I can't wait to get started!
Intoxicating by Heather Heyford
Their senior class voted Poppy The Girl Most Likely to Never Graduate from her Waitress Job at her hometown café, and nerdy, science prodigy Heath The Most Likely to Blow Something Up.
Fast-forward ten years. Grown-up Heath has parlayed his genius for chemistry into a wildly successful microbrewery. And—just when their childhood friendship is finally maturing into something beyond sharing endless platefuls of French fries—Poppy has been offered a position as a lady sommelier at a high-end restaurant in the city.
But there's a catch. Poppy has a secret that could keep her from landing her dream job. A secret the still-shy Heath promises to help her overcome, even at the risk of losing her forever . . .  
You can purchase INTOXICATING at:
Amazon: http://www.amazon.com/s/?field-keywords=9781601838261
Apple: http://itunes.apple.com/us/book/isbn9781601838261?uo=8
GooglePlay: https://play.google.com/store/search?q=9781601838261&c=books
Kobo: http://www.kobobooks.com/search/search.html?q=9781601838261
B&N: http://www.barnesandnoble.com/s/9781601838261
About The Author: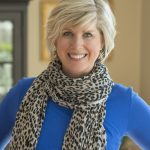 Heather Heyford is the author of contemporary romances set in the wine country. See what inspires her writing on her many Pinterest boards, read more about her on HeatherHeyford.com and connect on Facebook and Instagram.
Author Links:
Website: HeatherHeyford.com
Twitter: @HeatherHeyford
Facebook: https://www.facebook.com/HeatherHeyfordBooks/
Pinterest:  https://www.pinterest.com/Heather_Heyford/
Instagram: heather_heyford