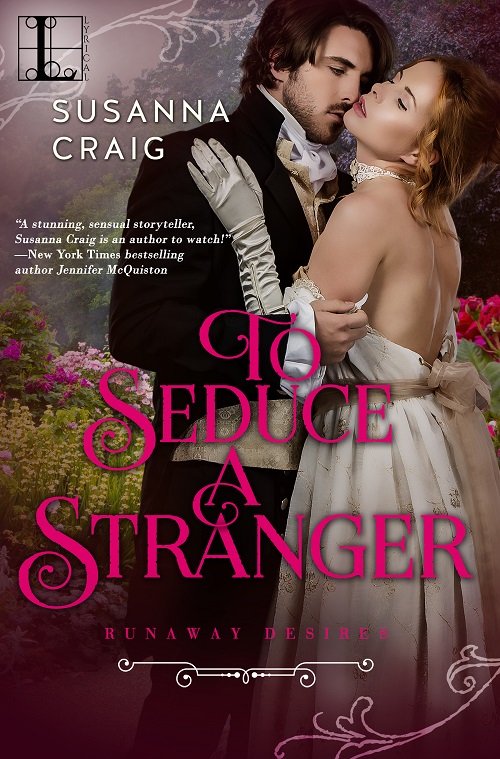 Why I Love My Library: Susanna Craig
I grew up on a farm in the rural Midwest. The nearest town was tiny by almost any standards (the census generously counted 816 people, but must have reached far into the surrounding farmland to come with that number), and it had a library to match. Tucked between the volunteer fire station and the alley behind the furniture store, it was hardly larger than an average-sized living room. It was only open three days a week. But when I recall that library (or, more recently, when I visited it with my own daughter), it wasn't small. Filled with books, those magic portals through time and space, it expanded to meet my needs, and it broadened my horizons.
The long walls of that single room were crammed floor to ceiling with books, some a permanent part of the collection, others rotating through from the larger county library system. One wall was fiction, the other, everything else. Between those walls, the narrow space was filled with more bookshelves running horizontally, just enough room between them for two pre-teen girls, my best friend and me, to crouch together and pore over the naughty bits in paperback novels neither of our mothers would have allowed to cross the threshold of our otherwise book-loving homes. If the librarian, sitting at her desk in the back, knew what we were up to, she never scolded.
It's no exaggeration to say that little library changed my life. Quite by chance, or perhaps on the recommendation of the librarian—I really don't remember—I found the Gothic romances of Victoria Holt and in particular Mistress of Mellyn. The heroine is a governess, the hero a brooding widower with a wayward child and a dark secret hiding in the attic of his creepy old manor house. Someone, somewhere, compared it to Charlotte Brontë's Jane Eyre, which I read soon afterward, and my life was changed forever. My love of historical romance novels pushed me toward the study of English in college, fostered my interest in Britain and its history, and eventually led me to a PhD in eighteenth- and nineteenth-century British literature. And of course, it fostered the dream of writing a romance novel one day, of seeing my books on the shelves beside those that had meant so much to me.
I had no idea, then, how lucky I was to have grown up in a romance-friendly library—or any library, really. Since then I've visited many amazing libraries. My favorite is almost certainly the Long Room at Trinity College in Dublin, the sight of which is enough to make any book lover weep with joy. But I wouldn't be who I am today without my childhood excursions to a considerably more modest library (or, in the summer, a visit from its even smaller counterpart, the bookmobile). That library gave me access to a whole world—the world in which today I am blessed to live and learn and teach and write.
To Seduce a Stranger / Susanna Craig
After her much older husband dies—leaving her his fortune—Charlotte Blakemore finds herself at the mercy of her stepson, who vows to contest the will and destroy her life. With nowhere to turn and no one to help her, she embarks on an elaborate ruse—only to find herself stranded on the way to London…
More than twenty years in the West Indies have hardened Edward Cary, but not enough to abandon a helpless woman at a roadside inn—especially one as disarmingly beautiful as Charlotte. He takes her with him to the Gloucestershire estate he is determined to restore, though he is suspicious of every word that falls from her distractingly lush lips.
As far as Charlotte knows, Edward is nothing more than a steward, and there's no reason to reveal his noble birth until he can right his father's wrongs. Acting as husband and wife will keep people in the village from asking questions that neither Charlotte nor Edward are willing to answer. But the game they're each determined to play has rules that beg to be broken, when the passion between them threatens to uncover the truth—for better or worse…
You can purchase TO SEDUCE A STRANGER at:
Amazon
Apple
B&N
Google
Kobo
About The Author: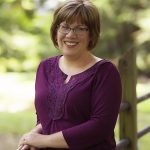 A love affair with historical romances led Susanna Craig to a degree (okay, three degrees) in literature and a career as an English professor. When she's not teaching or writing academic essays about Jane Austen and her contemporaries, she enjoys putting her fascination with words and knowledge of the period to better use: writing Regency-era romances she hopes readers will find both smart and sexy. She makes her home among the rolling hills of Kentucky horse country, along with her historian husband, their unstoppable little girl, and a genuinely grumpy cat. Find her online at www.susannacraig.com.
Author Links:
Website: http://www.susannacraig.com
Twitter: https://twitter.com/SusannaMCraig
Facebook: https://www.facebook.com/susannacraigauthor/