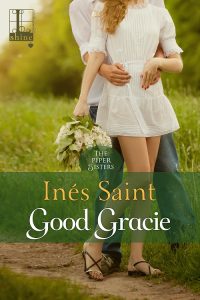 Work Sweet Work? by Ines Saint
I always learn new things about my characters when I picture them at home or at work. There's always a lot to explore, and it makes me think about them in different ways. Basic details allow me to show readers a few things about the character's life. Do they live in an impeccable loft or a messy single family house? Is their home neat because they're never there or because they're a "neat-freak"? Is their workspace merely functional or does it reflect their personal tastes and remind them of their goals? Do they bring a touch of home to work, or a touch of work into their home? Things like color choices, unique decorative pieces, and displayed pictures give readers hints about what these characters are like and what they care about. A house or workspace that looks staged (current, neutral, pleasing… devoid of personality and completely forgettable) would make us wonder about them, too. Do they decorate solely to impress others or are they afraid of criticism? If so, why? Any choice can be interesting and telling in both expected and unexpected ways. Even a nearly empty house can speak volumes. Are they moving? Are they broke? Maybe they don't have the time or inclination to care about decorating. Or maybe they're so picky they can never find anything they like. In my latest book, my main character's career allowed me to look at decorating in yet another way.
The Piper Sisters trilogy is about three sisters who have had to fend for themselves from an early age. Paige, the older sister, made sure the house was clean, that her two younger sisters were doing well in school, and that they were fed. Hope, the middle sister, was a numbers wiz and she took care of the budget and made sure the bills were paid. Between the two of them, they took care of Gracie, the heroine of Good Gracie, book two of the series. Gracie contributed to the household by making their trailer look cozy and pretty with things she made from scraps, or anything she could find, and by sewing clothes for her sisters. This creativity and goal to help others feel at peace in their surroundings so they could do their best work led her to become a Work Place Designer. It also leads her to come face to face with the man who helped her when she "fell from grace" years before. Gracie's unique way of looking at things helps Josh Goodwin, the story's hero, find the balance he's sorely needing in his own life.
Writing this book and researching Gracie's career helped me look at my own workspace with new eyes, and I'm now in the process of making a few simple changes that will hopefully make me feel not just comfortable and productive, but calm, peaceful, and reminded of my goals in life, instead of just my work goals. And I would love to hear ideas on ways to achieve this from readers.
Good Gracie by Inés Saint
Spinning Hills, Ohio, home of the third most haunted street in the state, is the perfect place for three sisters to banish the unhappy specters of their pasts—and to let romance cast its spell . . .
Gracie Piper is good at being invisible, and she likes it that way. At just seventeen, she took a very public stand against the boy who passed a revealing video of her all over school. Ever since, she's staked her life on staying out of the limelight. But when she moves back to Spinning Hills, she comes face to face with her painful past. In the same historic building Gracie's boss has assigned her to supervise renovating works the man who helped her find justice nine years ago, and nearly lost his own career in the process. A man who suddenly arouses feelings that make Gracie weak in the knees . . .
Josh Goodwin is sure he's seeing a ghost when he spots Gracie in the halls of his office building. Taking her case was a professional risk that became all too personal when a bitter ex accused him of getting involved with teenage Gracie. Seeing her again is opening old wounds, and threatening brand-new ones—his campaign for County Prosecutor won't withstand a brand-new scandal. But there's something about sweet, gorgeous Gracie that brings out the crusader in him—and the thing he'll fight hardest for is her love . . .
You can purchase GOOD GRACIE at:
Kensington Books
About the Author:
Ines Saint was born in Zaragoza, Spain. She's bilingual and bicultural and has spent the last ten years raising her fun, inspiring little boys and sharing her life with the man of her dreams, who also happens to be her best friend and biggest cheerleader. Her greatest joys are spending quality time with family and close friends.
Author Links:
Website: www.inessaint.com
Twitter: @inessaint
Facebook: www.facebook.com/authorinessaint