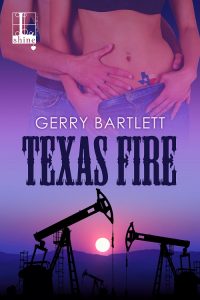 Romance in Texas by Gerry Bartlett
According to a recent survey by Amazon, San Antonio, Texas is the number one most romantic city in the United States. That didn't surprise me. I've been there. There's a lazy river running through the middle of town with restaurants, bars and hotels lining it. But it's not a Vegas style scene. Oh, no. There has been an effort to keep the area perfect for lovers. You'll find twinkling lights at night, trees hanging along the banks and boats that travel up and down the river. It's like Venice but instead of gondolas, you'll find water taxis with Spanish-speaking drivers and the smell of fajitas in the air. Lovely.
Naturally I wanted my heroine and hero to stop there on their way to the oil fields of far West Texas. The two had survived a near death experience which had drawn them closer. Sharing a suite in a fancy hotel on San Antonio's River Walk seemed to be the perfect way to push them together even more. I live about a hundred and eighty miles south of San Antonio and have visited there a few times myself. I know how the atmosphere created by the music coming from nearby cantinas and the delicious Margaritas can work its spell. And with the right man? How could my two characters resist each other?
Megan Calhoun is a spitfire, determined to prove she can handle herself in a job she never wanted. Her father's will spelled out conditions that sent her to the oil fields. She'd met Rowdy Baker when he was still with her half-sister Cassidy. If you've read Texas Heat, the first in my Texas series, then you know their story. Cass fell in love with someone else and she let Rowdy go. They'd been high school sweethearts but their relationship had become comfortable, not the forever love they'd thought it should be. Rowdy has no desire to hook up with another Calhoun woman, especially a spoiled rich girl like Megan.
Of course no one could have predicted the chemistry that sizzles between these two. And they have a long year in the oil fields ahead of them. Would it really be so wrong to give in to temptation? Surely they can just scratch an itch made worse by that seductive atmosphere in San Antonio and no one will be hurt. Two consenting adults, surely this will be a simple no strings arrangement. Or will it? Well, I guess you'll have to read Texas Fire to find out.
TEXAS FIRE — 
Her father's dream. Her crossroads. And a man who sees just her . . .
Megan Calhoun doesn't stick with anything long. She's the daughter of a billionaire—why pretend to be somebody else?
Until she finds out her father's will says she had to. She has to last a year in the oil patch, in the dust and heat of West Texas, working for her daddy's company. Otherwise she's cut off without a cent—and no way to earn one.
The only upside is her new pal Rowdy Baker, ex-football star, Calhoun engineer, and grade-A stud. If she has to live in a trailer, his doesn't sound so bad.
Rowdy knows the roughnecks running the rigs won't take kindly to a smartass blonde rookie whose last name matches their paychecks. He can't control his attraction to her. And with everyone from the foremen to the stockholders spitting mad at the Calhouns, he expects trouble ahead.
But Megan has never been scared in her life. And with Rowdy to help her plot, she has the chance of a lifetime: to find her calling, to fix her company, and, if she doesn't screw it up—to capture a heart . . .
You can purchase TEXAS FIRE at: 
https://www.amazon.com/Texas-Fire-Heat-Gerry-Bartlett-ebook/dp/B01JWE1RDS/ref=tmm_kin_swatch_0?_encoding=UTF8&qid=&sr=
http://www.barnesandnoble.com/w/texas-fire-gerry-bartlett/1124290428?ean=9781601839848
https://www.kobo.com/us/en/ebook/texas-fire-4
https://itunes.apple.com/us/book/texas-fire/id1153379485?mt=11
https://play.google.com/store/search?q=9781601839848&c=books

About the Author: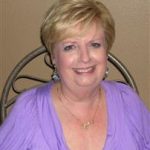 Gerry Bartlett is the nationally bestselling author of seventeen books, including romantic suspense and a historical written as Lynn McKay and the long running Real Vampires series, featuring Glory St.Clair, a curvy vampire who was bloating when she was turned in 1604. Gerry is a native Texan and lives halfway between Houston and Galveston where she has an antiques business that lets her indulge her shopping addiction. You can see her purse collection on Pinterest.
Her new series for Kensington's Lyrical Shine imprint begins with Texas Heat, a contemporary Cinderella story about big oil in Houston. Texas Fire takes Megan Calhoun and Rowdy Baker to the West Texas oil fields on May2. Then Texas Pride will follow with sister Shannon Calhoun's story in October. For the latest news about Gerry's books, sign up for her newsletter at http://gerrybartlett.com or follow her and her dog Jet on Facebook, Twitter or Instagram. You can also see what she's reading by checking out her reviews on Goodreads.com/gerrybartlett. You can read her articles for writers, The Perils of Publishing, on her website.

Author Links:
Website: http://gerrybartlett.com
Twitter: https://twitter.com/gerrybartlett
Facebook: https://www.facebook.com/gerry.bartlett.5