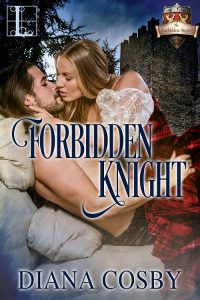 Forbidden Knight by Diana Cosby, and creating baked goods as Scottish Medieval Historical Romance

In addition to my love of crafting stories, I enjoy baking.  I admit that I tend to look at a recipe as a suggestion and often stray to a great degree from the ingredients listed.   So in essence, like writing a story, when baking, I find that what I often planned to do takes a different and creative path.
While writing the bestselling MacGruder Brothers Series, I had fun making up a dessert for each of the heroes.  I thought readers would enjoy making their favorite heroes dessert, or a reader's group could choose to make each of the deserts to bring to their next book discussion.
As well, I love sharing baking tips that I've learned over the years:
-When a baked dessert recipe calls for cooking oil, as long as allergies to apples aren't an issue, I substitute natural apple sauce, measure for measure, in place of the oil.
-If alcohol content isn't a concern, I substitute amaretto for vanilla.
-When a recipe calls for a sprinkle of butter, I freeze a stick of butter and then grate it over the item.
If you'd like to see some of the recipes I've created, please check out Hobby Reads at Kensington Publishing Corp.: https://hobbyreads.wordpress.com/?s=diana+cosby
As with writing Forbidden Knight, book #2 in The Forbidden Series, when I'm in the kitchen mixing together a batch of cookies, a cake, or any other dessert, I'm having a blast.  Thank you so much for stopping by, and if you choose to read one of my books or try one of my recipes, I hope you enjoy!
Sincerely,
Diana Cosby, AGC(AW), USN, Ret.
Forbidden Knight by Diana Cosby
Excerpt:

A frustrated exhale sounded behind Lady Alesone.
"Do you always interrogate the people you meet?" Sir Thomas asked.
Though tired, Alesone smiled.  "Only the interesting ones."
Ice crunched beneath the horse's hooves as his destrier picked his way through the litter of rock and snow down the incline.
At her protector's silence, she glanced back.
In the cloud smeared moonlight his gaze held hers.
At the intensity, a shiver swept through her.  From their less than cordial start, she'd doubted they'd ever come to a point where she'd look at him more than a man to avoid.  Yet, something about Thomas drew her.
Drew her?
An understatement.  In truth, from the way his eyes held hers, his direct manner, and how he moved with predatory stealth left tingles of awareness sliding through her body.  He was unlike any man she'd ever met.
Off balance by the needs he evoked, she shifted to a safer topic.  "I want to apologize."
"You have done naught to apologize for."
"I have.  Although praised by our king, I doubted you."
"Lass," he said, fatigue weighing heavy in his voice, "your belief in me is irrelevant.  Once you are safely delivered, never will we see the other again."
She stiffed, hurt that he could dismiss her with such ease when he lingered on her mind.  Why?  'Twas nae like she wanted him to stay.  Still, a foolish part of her needed to know.  "And when you ride off you will forget me?" she teased.
Thomas grunted.  "Anyone who drives an arrow paces from my heart I remember."
You can purchase FORBIDDEN KNIGHT at:
Kensington Publishing Corp.:  http://www.kensingtonbooks.com/book.aspx/35013
Amazon:  https://www.amazon.com/Forbidden-Knight-Diana-Cosby/dp/1601837550
Barnes & Noble:  http://www.barnesandnoble.com/w/forbidden-knight-diana-cosby/1124589148?ean=9781601837554
BAM:  http://www.booksamillion.com/p/Forbidden-Knight/Diana-Cosby/9781601837554?id=3935158601727
Google Play:  https://play.google.com/store/books/details/Diana_Cosby_Forbidden_Knight?id=QCEGDQAAQBAJ
iTunes:  https://itunes.apple.com/us/book/forbidden-knight/id1178493734?mt=11
Kindle:  https://www.amazon.com/Forbidden-Knight-Diana-Cosby-ebook/dp/B01LZF5NGL/
KOBO:  https://www.kobo.com/us/en/ebook/forbidden-knight
NOOK:   http://www.barnesandnoble.com/w/forbidden-knight-diana-cosby/1124589148?ean=9781601837547
About the Author: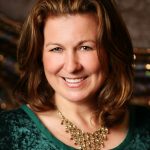 A retired Navy Chief, Diana Cosby is an international bestselling author of Scottish medieval romantic suspense.  Books in her award-winning MacGruder Brothers series have been translated in five languages.  Diana has spoken at the Library of Congress, Lady Jane's Salon in NYC, and appeared in Woman's Day, on USA Today's romance blog, "Happy Ever After," MSN.com, Atlantic County Women Magazine, and Texoma Living Magazine.
After her career in the Navy, Diana dove into her passion – writing romance novels. With 34 moves behind her, she was anxious to create characters who reflected the amazing cultures and people she's met throughout the world.  After the release of the bestselling MacGruder Brothers series, The Oath Trilogy, and books #1 & 2 of The Forbidden Series, she's now working on book #3, Forbidden Vow which will be released in May 2018.
Diana looks forward to the years of writing ahead and meeting the amazing people who will share this journey.
Author Links:
Website:  www.dianacosby.com
Goodreads: https://www.goodreads.com/author/show/978803.Diana_Cosby
Facebook:  https://www.facebook.com/Diana-Cosby-Romance-Author-150109024636/?ref=ts