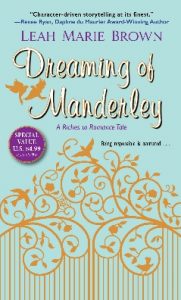 DREAMING OF MANDERLEY by Leah Marie Brown
A Riches to Romance Tale #1
Manderley Butler is too busy fetching coffee in her job as an assistant to an internationally famous mystery writer and proofreading manuscripts for real writers to even think about working on her own novel. But when her wealthy, eccentric employer decides to relocate to the South of France for the summer, Mandy decides to do something completely out of character: she abandons responsibility in favor of Cannes. Will Mandy find love with a rich, handsome Frenchman and step into the spotlight of her own life?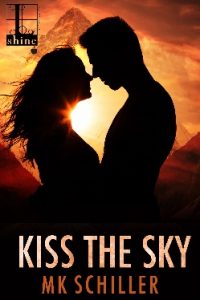 KISS THE SKY by MK Schiller
Strong, athletic, and driven, Tristan Sinclair is determined to fulfill his late brother's wish to climb Pakistan's K2, the world's second highest mountain. He never expects part of the challenge will be getting along with fellow climber Farah Nawaz —or that the greatest peril may lie beyond the summit. A passionate, life-long climber, Pakistan born Farah is skeptical of the hotshot from Arizona. But as she and Tristan help each other conquer obstacle after obstacle, they find they have more in common than they thought—including a simmering attraction. And when suspicious deaths put them in the sights of a ruthless killer, they'll have to cover their tracks long enough to find out why—and stay alive for a future together . . .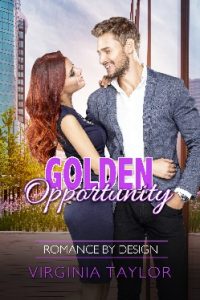 GOLDEN OPPORTUNITY by Virginia Taylor
A Romance by Design #3
The only thing Marigold Reynolds and billionaire Hagen Allbrook ever had in common was their attraction. Marigold made sure that never went anywhere by cutting ties with him six years ago. Now, however, she needs a job—and Hagen's design assistant desperately needs someone to fill in for her at his family's construction firm. Marigold accepts, but as they finally cross long-held boundaries, a misunderstanding, and her belief that she can never measure up to his now deceased wife, threatens to tear them apart once more. Hagen's only chance of winning her back is to reveal the truth about his marriage. And perhaps then Marigold will reveal a heartfelt secret of her own . . .