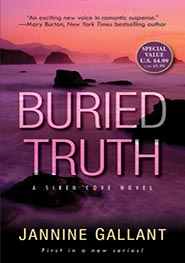 New Series
BURIED TRUTH by Jannine Gallant A Siren Cove Novel #1
Visit Siren Cove, Oregon, for gorgeous beaches, miles of hiking, delightful small town shops — and a dark side none of its residents could have possibly imagined. Lyrical author Jannine Gallant makes her print debut with the first in a new romantic suspense trilogy that combines themes of second chances and reunited lovers…with dangerous serial killers and hidden agendas.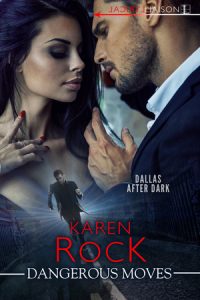 New Series DANGEROUS MOVES by Karen Rock Dallas After Dark Series, Book #1
To bust a steroid ring running out of Dallas's elite male strip club, Detective Blake Knight's new cover will be nothing but his own taut muscles and oiled skin. Facing a rowdy crowd in only a G-string is tough . . . especially in front of his new boss, gorgeous, mysterious Reese Landon. Her father's club and shady business practices bring back terrible memories for Reese. But when he's shot and goes into a coma, she vows to protect him the way he never did for her. That means keeping the police at a distance— especially sexy, driven Detective Knight. They're both chasing the truth. And it might expose more than either wants to show . . .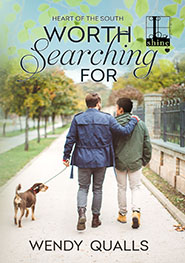 WORTH SEARCHING FOR by Wendy Qualls Heart Of The South #2 On-sale Feb 13, 2018 Popular fan-fic writer Wendy Qualls continues her Worth It series of male/male contemporary romances set in small-town Georgia with WORTH SEARCHING FOR, featuring a war-vet hero who runs a search-andrescue dog team.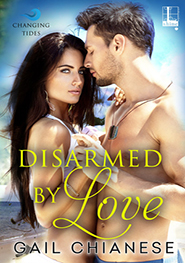 DISARMED BY LOVE by Gail Chianese Changing Tides #3 On-sale Feb 20, 2018
This is the third in the brand new, sexy contemporary romance Changing Tides series by Gail Chianese. All of the books have a perennially popular Navy/military theme!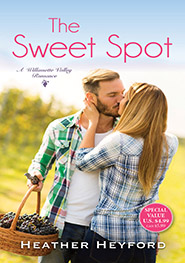 New Series THE SWEET SPOT by Heather Heyford A Willamette Valley Romance #1 On-sale Feb 27, 2018
Music teacher Jamie Martel aims to forget her troubles when she abandons the hustle of Philadelphia, PA for the calm of The Vineyards at Ribbon Ridge, OR. When she's offered a summer job at the lush Oregon vineyard, she decides it's time to find out if a dream vacation can turn into her real life. Hank Friestatt took over The Vineyards when his parents passed and has poured his heart and soul into the family business. Now, he's torn between tradition and a tempting opportunity to cut and run. As the grapes are harvested and the leaves start to turn, can Hank keep the promises he made and say goodbye to Jamie?